Guest blog by Noah Keller,
Lead Project Manager and Global Engagement Manager
Given the amazing team members, the anticipation, and the certainty that this year's Global Village trips to Guatemala would be as uniquely awesome as every previous Twin Cities Habitat Global Village trip, the news that all trips March through at least May were canceled to shield everyone involved from Coronavirus risk hit with an especially heavy weight.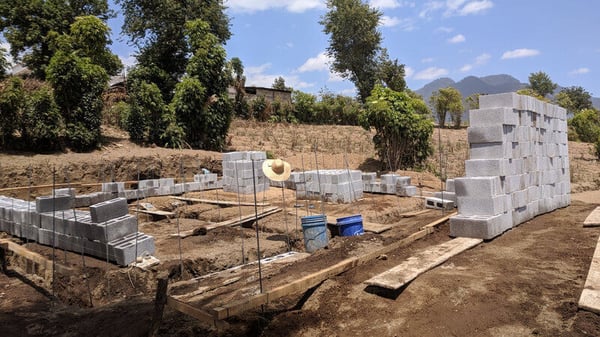 There's not much to be said for my own disappointment over this 'trip cancelled' outcome. It's there. The airfare refund request process doesn't help. Knowing 40 other would-be participants are feeling similarly stings. But clearly it was the right call, and the disappointment will dissipate as we plan our next round of Global Village trips and continue to refresh our commitment to creating access to affordable housing, and making it a matter of conscience, both here at home and globally.
In that spirit, I'm submitting a few Global Engagement positives.
Through the generosity of our Twin Cities supporters, we are donating almost $30,000 from our Global Impact Fund to Habitat Guatemala so that they can continue their work uninterrupted, if by a different process, in the areas near Antigua in which we would've been building.
We always ask our Global Village trip volunteers to be flexible; it's great to see our colleagues in Guatemala embrace flexibility as their standard processes have been thrown for a loop.
We also continue to augment awareness of, and support for, our Global Impact Fund at every turn here at Twin Cities Habitat. Even if you haven't been on a trip (yet), the Global Impact Fund allows you to share your resources across lines of latitude and longitude conveniently, and within the efficiency and stability of Habitat's worldwide structure.
While we are reminded that planning is just that until an event actually happens, we are ambitiously planning next year's round of Global Village opportunities. It will start here in the Twin Cities, with Global Village Gone Local in the late summer, and then we'll roll into Global Village trip season with trips to the Dominican Republic, Guatemala, and possibly more locations. We typically have wait lists for our Global Village trips, and we hope to get everyone who wants to on a build trip next year!
Finally, we at Twin Cities Habitat place a premium on being respectful guests wherever our Global Engagement work takes us. These cancellations serve as a good reminder that sometimes being a good ambassador means knowing when to take a step back, consider the unintended outcomes of our plans, and be patient until next time.
We send our best wishes to all of our global partner communities, and we're looking forward to our next visit.