Being a new homeowner is exciting. There's plenty to look forward to. It's also a time to let out a sigh of relief–the stress of closing day is over and it's time to enjoy your new home. But it's still important to take some time to figure out your plan.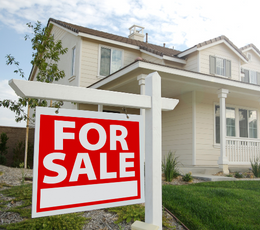 As a homeowner you have new responsibilities, which can be intimidating. But, by taking the right steps early on, you can get started on the right foot to build a wonderful life in your new home and community.
Here are some useful tips for new homeowners during your first month of homeownership:
1. Homestead Your Property for Tax Benefits
Homestead is a special category that a home can be in if you use it as your main residence. When you homestead, you can save money on your annual property taxes. Property taxes are based on the home's value. Homesteading may lower or eliminate your property tax, or qualify you for a refund.
To qualify as a homestead in Minnesota, you must own a home and occupy it as either your only or your "main" residence. You must also be a Minnesota resident. You can apply for the status with your County Assessor.
2. Update Utilities, Services, and Deliveries
Have you arranged with your home's seller to switch utilities to your name? If not, be sure you contact your electric, water/sewer, and trash companies right away. Make sure to contact your bank and any credit card companies so they know your new address.
Finally, update any subscriptions and the delivery address of websites you use regularly (like Amazon.) Applying for a change of address with the United States Postal Service will help ensure any services you forget will contact you at your new address.
3. Meet the Neighbors
When you buy a home, it is not just about the property. It is also an opportunity to join a community. If you take just a bit of time to meet your neighbors, you might be surprised at how welcoming they can be. Just knowing someone's name can open the door to a friendship later.
Some new homeowners decide to do something "big," such as a housewarming party or a barbecue, in order to meet new neighbors. If hosting isn't your forte, consider joining any online groups or forums where your neighbors may communicate about upcoming events or happenings.
4. Get an Early Start on Taxes
Taxes may be the last thing on your mind when you're settling into your new home, but you could save money by giving them some thought early on. In addition to homesteading, there may be other ways to reduce your tax bill. One big deduction comes from the interest you pay on your mortgage, so be sure you're saving your mortgage statements. A tax professional can advise you on other receipts you should save for tax purposes.
5. Get to Know Your New Home
It's tempting to make big changes in your home right away. But it is usually best to let yourself relax first. Spend some time in your home. With a new routine in place, you'll start to see what works. After about three months you'll also have a clearer idea of your budget, too. Get your feet wet with a few small projects before you dive into big renovations. You have plenty of time to do it all!
If you are still working on your homeownership journey, TCHFH Lending, Inc. is here to help. We are the nonprofit lending arm of Twin Cities Habitat for Humanity. Our TruePath Mortgage product offers low- and moderate-income households an affordable option to finance multiple unique paths to homeownership.