Twin Cities Habitat for Humanity recently received our latest ENERGY STAR certificate, highlighting the 51 ENERGY STAR certified homes we built in 2017. To date with these new homes, we have built 472 Energy Star homes in our region and continue to be the largest ENERGY STAR builder in the state!

According to the ENERGY STAR certificate, the 51 homes built last year are the equivalent to reducing CO2 emissions by 74 metric tons, or:
Growing 1,887 tree seedlings for 10 years
Avoiding the consumption of 171 barrels of oil
Removing 16 passenger vehicles from the road
"We are proud to be recognized by the EPA for the commitment to building energy efficient homes and our partnership with Energy Star and will continue to do so into the future," said John Hall, Design and Building Technology Manager for Habitat.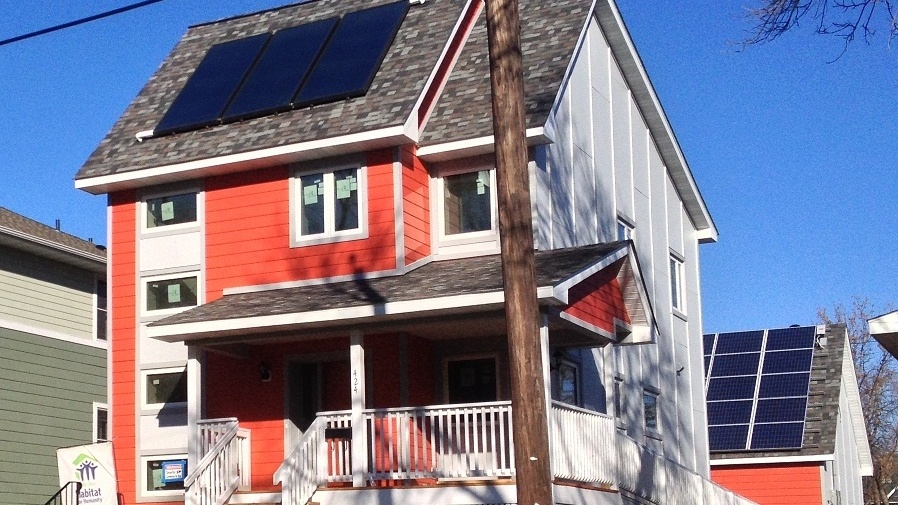 In addition to our work as a certified ENERGY STAR partner, we also follow LEED standards when building our homes. We've also taken on special green building projects, including building a net-zero home and a larger project with the University of Minnesota. This larger project involves the construction and comparison of an ENERGY STAR V3 home, an OptiMN home, and a Monopath home. The end goal of the project is to have proven technology and structures that can improve durability, energy efficiency, and air quality over a conventional home.
"Our work in sustainability has multiple favorable outcomes by reducing costs for our families, maintaining a long lasting housing stock, and reducing energy consumption overall," said Chad Bouley, Vice President of Homebuilding at Twin Cities Habitat. "We strive to be on the leading edge of practical and innovative building designs and techniques."