Calling all Minnesotans! As the weather gets cooler and summer events wind to an end, do you find yourself looking for activities to fill the time? Perhaps you're a new retiree and are looking for meaningful ways to spend your time, or a student on winter break. Well you're in luck! At Twin Cities Habitat for Humanity, winter volunteering opportunities are just as bountiful as they are fun.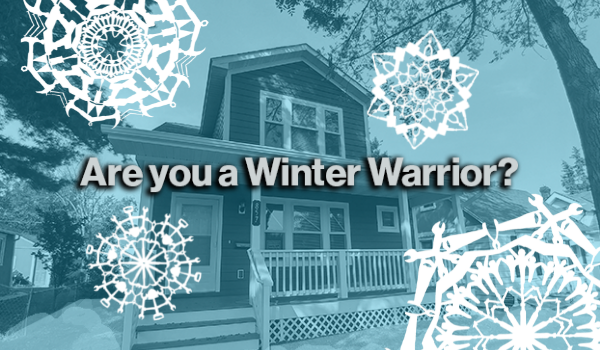 Though the true cold hasn't hit us yet, we wanted to give you a sneak peak of our winter volunteering opportunities. Because we could not offer many volunteer opportunities last winter due to the Covid-19 pandemic, we have an abundance of projects you can help with now.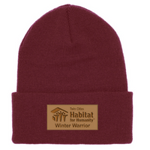 Plus, if you volunteer more than three times this winter, you will earn the title of "Winter Warrior'' and be rewarded with some brag-worthy garb! Regular volunteers help our cause immensely. We have opportunities to volunteer at ReStore, as a retiree, with a group, or solo as an opportunity to meet like-minded folks.
What are Winter Warriors, Anyways?
It's not a stretch to say Minnesotans are a hearty bunch. Our Winter Warriors like to say, "Hope Doesn't Take a Snow Day." To help make it a little easier to lend a hand during winter months, we open up build sites for volunteers on Saturdays (sites are closed Sunday and Monday during the winter). Our Winter Warriors are regular people just like you who volunteer three or more times during the winter season.
It should be noted, just because you are volunteering in the winter doesn't mean you will be outside. Some projects are, but most winter volunteering will be inside and will generally be heated. You should still dress for the weather and bring extra clothes, but don't let the idea of being outside for a prolonged period of time scare you off. For building opportunities, you can expect to do one or more of the following:
Add interior trim
Place flooring
Install hardware
Paint interior walls
On nicer days, your team may venture outside to install porches and place siding.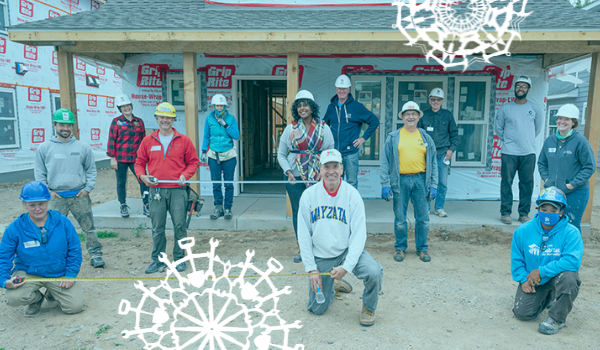 Lots of Sites to Choose From
There are upcoming projects all around the metro we could use your help on. This winter we will be building homes in Chaska, Hastings, Woodbury, Cottage Grove, Minneapolis, and St. Paul. We update volunteer opportunities frequently, so keep an eye out for chances to join in. The best part about it all? No experience is necessary.
Women Build
Looking to develop your building skills in a low-pressure, inclusive, and welcoming environment? Join Women Build, where you can learn new skills or perhaps add a few new tools to your belt. Any woman who wants to help is welcome to join. Volunteers work under the guidance of construction professionals, and alongside other volunteers and future Habitat homeowners. There is always something happening with Women Build. Check it out this winter and work towards becoming a Winter Warrior. Women Build is a part of our Regular Crews, so you have the opportunity to volunteer with them all year round!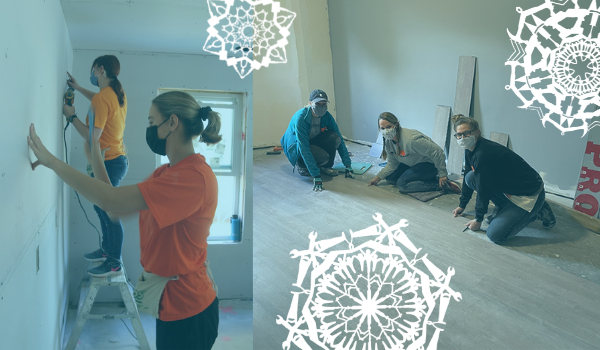 ReStore
Is building not really your thing but you would still like to be a part of Winter Warriors in some way? Try volunteering at a ReStore near you! We are looking for volunteers to help organize store merchandise, keep floors clean, handle donations, and work the checkout. Enjoy the warmth of the indoors while still taking satisfaction in making an impact in your community. Regular volunteers at ReStore are especially helpful to our staff – this could be a great way to gain your Winter Warrior wings! Located just a few minutes north of both Minneapolis and St. Paul, our New Brighton Restore location is in need of helpful hands to fill morning shifts Tuesday through Friday, as soon as possible.