You're invited to join the 10th Annual Hope Builders Virtual Fundraising Luncheon, presented by Women of Habitat, on Thursday, October 7 at 12:00 p.m. This is a free event, and all are welcome! Please register in advance here.
We are thrilled to be celebrating this milestone with you and so many impactful women who believe in our mission to bring people together to create, preserve, and promote affordable homeownership and advance racial equity in housing.
We hope you enjoy your lunch at home or at the office while joining this important event where you'll learn how to invest in affordable homeownership when it's needed the most.
You'll hear an inspiring discussion about the critical intersections of health, housing, and racial equity featuring Dr. Taj Mustapha, Chief Equity Strategy Officer, M Health Fairview, and Stella Whitney-West, CEO, NorthPoint Health & Wellness Center. The conversation will be moderated by Michelle Robinson, senior VP of Business Development at Vitalant and a board member at Twin Cities Habitat for Humanity.
Sign up for the Women of Habitat Luncheon
Meet the Guest Speakers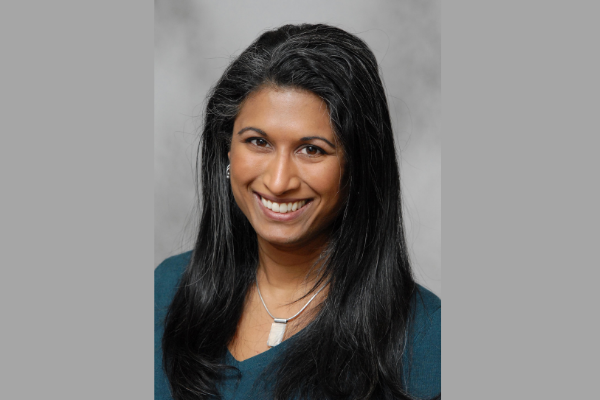 Dr. Taj Mustapha was recently appointed Assistant Dean for Diversity, Equity, and Inclusion at the University of Minnesota and as the Chief of Equity Strategy for M Health Fairview. She received her Master's Degree from the University of California San Francisco and completed her combined internal medicine and pediatrics residency training at the University of Minnesota. She has served as the Clerkship Director for Internal Medicine, the Associate Program Director of the Med-Peds Residency Program, and was recently the inaugural Director of Clinical Coaching for the Medical School, as well as the Lead for Diversity, Equity and Inclusion in the Clinical Learning Environment at M Health Fairview.
Dr. Mustapha's research focus is on equity and inclusion in assessments – from the way we assess learners and educators in the clinical learning environment, to the way we assess care systems. She has presented internationally on the topic of bias in medical education. Her teaching awards include the Educational Excellence Award for the Department of Medicine, Outstanding Faculty Educator Award for the Pediatrics residency, and Distinguished Mentoring Award for the University of Minnesota Medical School.

Stella Whitney-West is Chief Executive Officer of NorthPoint Health & Wellness Center, a federally qualified health center serving over 36,000 residents in North Minneapolis and Hennepin County. NorthPoint, which provides comprehensive medical, dental, behavioral health, pharmacy, laboratory, radiology, and human services, has realized dramatic growth in patients, revenue, and mission effectiveness under her leadership.
NorthPoint is administered through a partnership between Hennepin County and a Community Board of Directors, which is comprised of NorthPoint patients and people who live and/or work in the community. NorthPoint strives to improve the physical, mental, and socio-economic health of the North Minneapolis community through an integrated model of health and human services with its mission: Partnering to Create a Healthier Community.
Ms. Whitney-West joined the NorthPoint family in 2004 as the Chief Operating Officer of Human Services. In 2007, she was appointed CEO by the Community Board of Directors. Her extensive experience in governance and policy has been honored with several leadership and fellowship awards including a Bush Leadership Fellowship, The International Black Women's Congress Community Service, and as a 2015 Women's Health Leadership TRUST honoree.
She currently serves on the Twin Cities LISC Advisory Board, the Minnesota Association of Community Health Centers Board, the African American Leadership Forum (AALF) Board, the Federal Reserve Advisory Council (9th District), the State of Minnesota Community CCRC, and the Penn-Plymouth Partnership (PPP) Board. She has previously held leadership positions as Chair of the PPP, Co-Chair of the AALF, Member of the Minnesota Tobacco Control Advisory Committee, Member of the One Minnesota Transition Advisory Board, and Member of the Stratis Health Board of Directors.
Ms. Whitney-West holds a Master of Business Administration from the University of St. Thomas and a Bachelor of Science in Biology from the University of Minnesota.
Become an Event Ambassador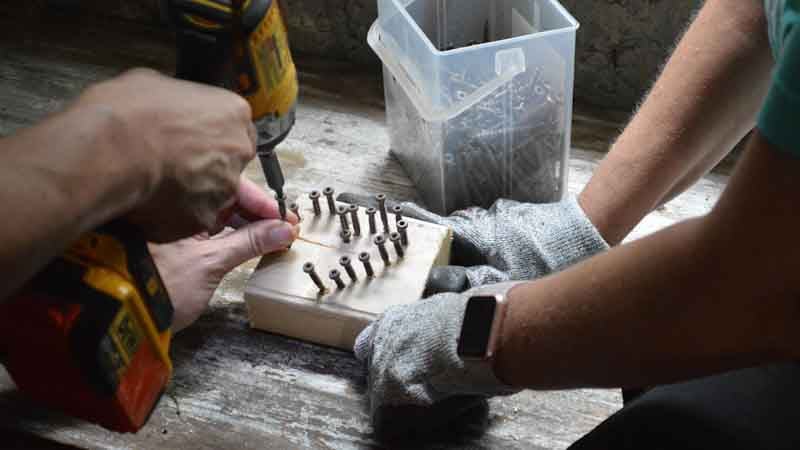 Before the day of the virtual luncheon, you can support Habitat as an Event Ambassador by amplifying and championing this fundraising event! Please share your passion for Habitat with friends and family by becoming an Event Ambassador.
To get started, register for the event here and select 'Please send me more info about being an Event Ambassador.' You'll receive an Ambassador Toolkit and all the support you need to share this event with your network.
Homeownership remains out of reach for far too many families in our community. There is a lot of work to do, and we need your support to build a community where every family has the opportunity to thrive. Register for the luncheon today.