Elections are an important way for individuals and communities to make their voices heard. That's why Twin Cities Habitat is excited to engage our advocacy supporters in the 2020 Elections. As a 501(c)(3) nonprofit, our election engagement will be strictly non-partisan.
The Basics
We recently published the first blog in our 2020 Elections Series about how to vote safely during a pandemic. Learn more at MNVotes.org, and let us know if you have any questions.
And, if you're just now starting to think about the 2020 Elections, request your absentee ballot now in order to return it in time for the November 3 General Election.
Why Should You Vote for Home?
Minnesota had an affordable housing crisis before COVID-19 was even a headline. As the pandemic continues to harm our most vulnerable neighbors, and as we grapple with the unjust murder of George Floyd at the hands of a Minneapolis police officer, we know that this moment matters.
Elections matter, too. As our elected officials chart a response to the COVID-19 pandemic, we need to make sure they prioritize housing and homeownership. Luckily, elections offer us a powerful way to hold our leaders accountable. Together, we can use our voices to vote for home. Will you join us?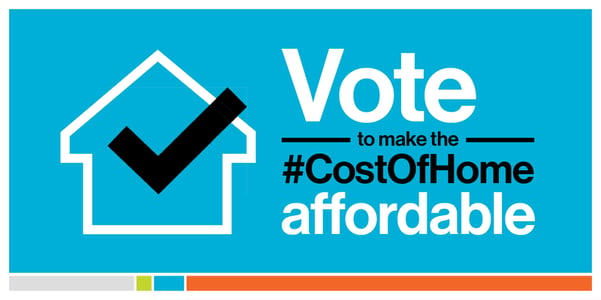 Let's Get Housing on the Ballot
As of our most recent update to this blog, on September 21, there are only 43 days until the General Election. And there is still time to make your voice heard! See below for ways to engage with candidates and learn where they stand on housing. You can also use our Get Out the Vote checklist to help turn out voters this year.
Housing on the Ballot:
Visit the website for each candidate on your ballot. Read their priorities and try to gauge whether they will be a champion for housing.

Attend town halls! Find candidate town halls on Facebook and ask questions to learn more about a candidate's stance on housing.

Talk with others in your community. Are there leaders you look up to? Ask them what candidates they are considering voting for.
Get Out the Vote:
Talk to your friends about voting. Tell them about MNVotes.org, and make sure they know how to vote safely during a pandemic.

Reach out to new voters. Do you know someone who recently moved? Who may be unlikely to vote? Connect them to voter registration resources. Share why you plan to vote and why this election matters to you.

Share this blog on social media with a call to action. If you voted already, take a selfie with your red "I voted" sticker and share.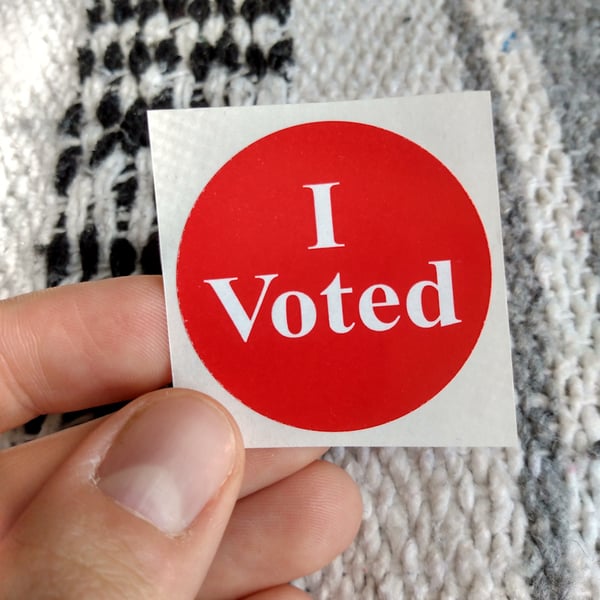 More Resources Coming Your Way!
The Advocacy Team has developed additional strategies you can use to make housing a priority in the November election. You can read more about what we've been working on below. Subscribe to Habitat's blog to have future Elections Series blogs delivered to your inbox, and let us know if you have questions in the meantime.
Use our Housing Candidate Conversation Guide. While campaigns may not door-knock as much this year due to COVID-19, we have created a guide to help you talk about housing in any digital or in-person encounters you may have with candidates.

Pledge to Vote for Home! We have created this resource to help you – and your community – pledge to vote. Research shows that if someone commits in writing, they are much more likely to turn out to the polls.

Join us for National Voter Registration Day on September 22.

Check out our Elections FAQ. Are there any burning elections questions you have that we missed? Email us!

Post about it! As part of our involvement with the national #CostOfHome campaign, we will share graphics and pre-drafted social media posts for you to help Get Out the Vote. The more we can amplify housing on social media, the better.
Interested in participating further in our election work? Email the Advocacy Team, and sign up to receive our Action Alerts.