Guest Blog by Mike Robertson,
A Brush with Kindness Program Manager
We're celebrating a big milestone with Twin Cities Habitat for Humanity's A Brush with Kindness home repair program. But before we get to that, let's take a look back at how this international program started right here in the Twin Cities.
A Brush with Kindness History
The A Brush with Kindness program was founded in 1998 when Pat Lund approached Twin Cities Habitat for Humanity with a proposal to start a paint and repair program within the affiliate. Pat brought his experience with Metro Paint-a-Thon as well as key relationships with major corporations to Twin Cities Habitat, and crammed tools and ladders into a tiny warehouse space.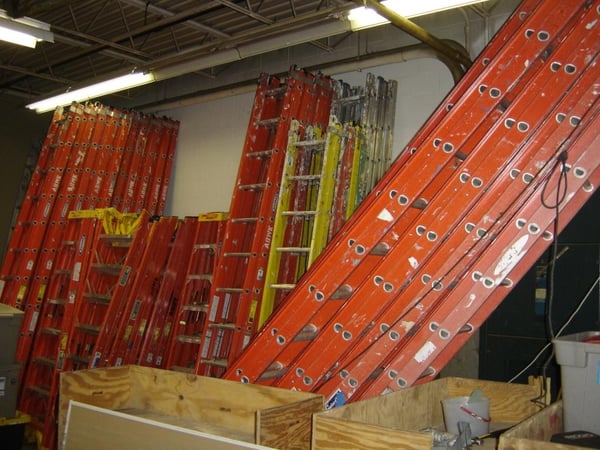 The old warehouse was piled high with ladders for paint and repair projects.
"In those start-up years we were able to preserve homeownership for dozens of families each year because of the tremendous community support and dedicated volunteer site leaders," said Pat.
A Brush with Kindness grew significantly, attracting key sponsorship partners to expand the work and serve more families across the Twin Cities. I joined the program in 2010 with previous experience as a restoration carpenter and contractor. This allowed the program to continue going deeper with exterior repairs, and increased funding resources made it possible to hire and train a crew of skilled staff to support the more complex work.
Over the past five years, we have re-envisioned the program so that more time and resources can be allocated to each home. The goal is to stabilize the home inside and out, addressing critical health, safety, and mechanical systems needs inside, and providing repairs and a fresh coat of paint outside. Many homeowners experience faulty wiring or plumbing, inadequate heating, and other serious health and safety issues inside the home that weren't being addressed by the exterior work.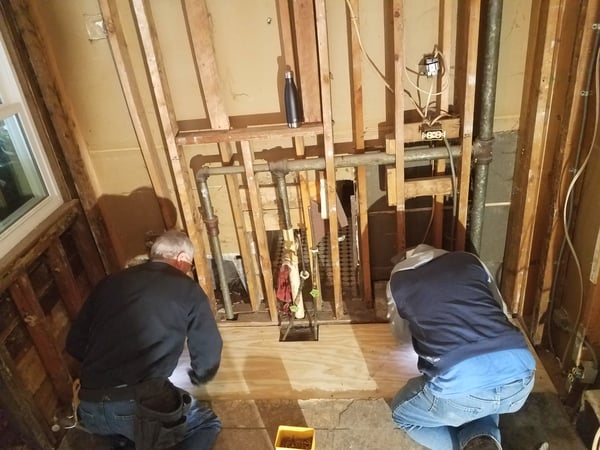 Most of the program's clients make 30% of the Area Median Income (AMI) or less, and many of them are older adults on fixed incomes. A Brush with Kindness is one of just a few organizations able to provide assistance to this often-overlooked segment of the homeownership population.
For many clients, their home is affordable, but their home repairs aren't, and the loss of their homes could mean homelessness. For their sake, and the sake of our communities, we have to do all we can to preserve homeownership.
We've hit a huge milestone!
Today, A Brush with Kindness is an international program for hundreds of Habitat affiliates across the country and around the world. Here in the Twin Cities, we recently celebrated the completion of 2,000 homeowners served!
Our milestone project was for Karin in the Jordan neighborhood of North Minneapolis. Karin and her husband Carl had lived in their home for more than 20 years, raising their family there and enjoying their friendships in the neighborhood. Carl was always helping other people on the block with projects or shoveling snow. Over the years he planted an extensive perennial garden in their yard and tended to it meticulously. When Carl died several years ago, Karin managed to hold on to the house with her income, but there simply weren't resources to keep up with the maintenance Carl had done.
Karin applied for help through A Brush with Kindness. We were able to rebuild a severely deteriorated back entry porch, clean her gutters and install gutter screens, and paint the exterior of the home. We also repaired and re-installed a wrought-iron railing at her front stair and trimmed some "weed trees" that had sprouted by her garage.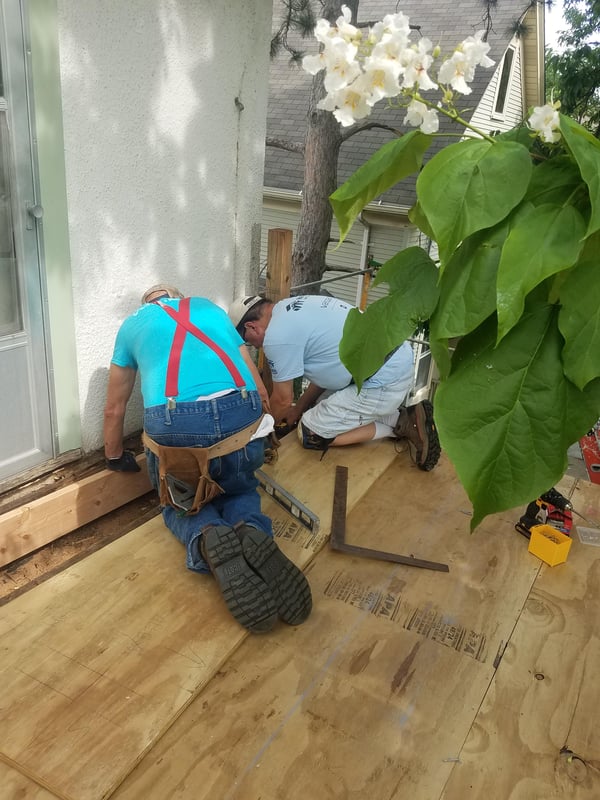 A Brush with Kindness volunteers working on Karin's back porch.
"I really appreciate everything you did," said Karin. "That back porch was just a mess and there wasn't anything I could do about fixing it myself. And having solid railings back on the front steps is just a godsend. Thank you all so much."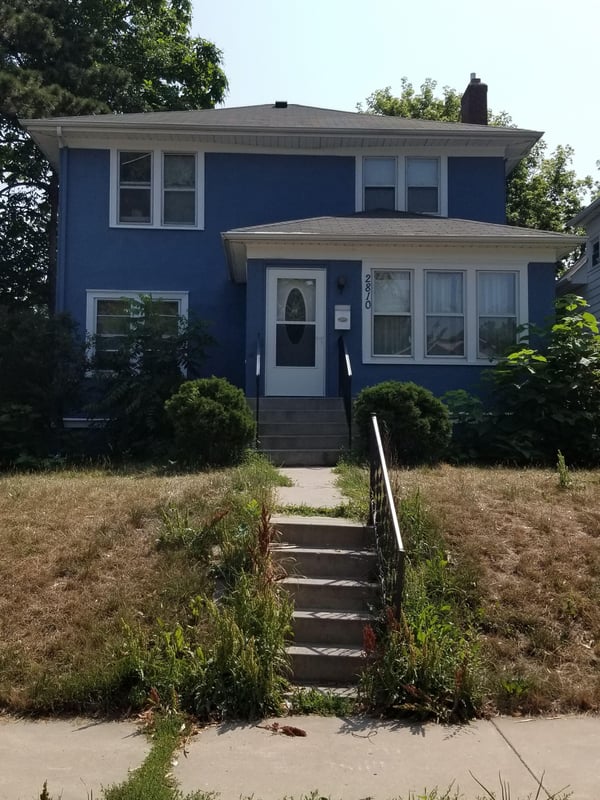 A new railing for Karin's front steps.

Much like the aftermath of the Great Recession, I'm concerned that the COVID crisis will have a long "tail" for homeowners trying to recover both physically and economically over the next several years. We're the safety net for many of these families.
The A Brush with Kindness program continues to evolve to meet the changing needs of homeowners. And our critical home repair work will be even more necessary as we emerge from the pandemic.