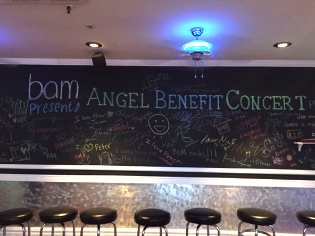 The University of Minnesota's Business Association of Multicultural Students (BAM) hosted their annual Angel Benefit Concert on Thursday April 23rd at the Profile Event Center in Minneapolis. Each year, BAM chooses an organization to donate all the funds raised at this concert; this year BAM surprised us by picking Habitat for Humanity! BAM's mission is to provide their members with leadership development and to promote diversity in identity to their community. BAM began with five multicultural business students who wanted to help disadvantaged students, who were mostly first generation college students, find different business opportunities and build a network of corporate relationships.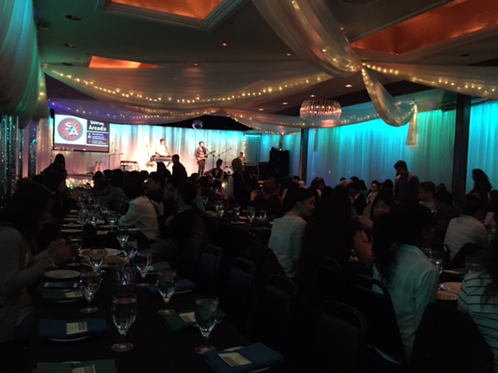 The Angel Benefit Concert consisted of five performances from students at the University of MN. The performances included an a cappella group, a tap dancing group, a band, a stepping fraternity, and a couple singer/songwriters. Minnesotap started the show with three original tap dances to contemporary popular songs including Uptown Funk by Bruno Mars, and were followed by Urban Sound A Cappella, an a cappella group started in 2013 that strives to be part of the Twin Cities community through service and awareness of local issues; they performed so well if you weren't watching you'd think they had a backup band. The band Social Arcadia played a few songs for the large crowd next. Dedicated singer/songwriter Kendric Voss performed a couple songs he had recently written, and members of Phi Beta Sigma Fraternity shared a step routine with the crowd that explained the history of their fraternity. The night ended with singer/songwriters Jessica Jaunich and Alex Wyuida who sang many different pop and country covers as well as a few original songs.
| | |
| --- | --- |
| | |
| Alex Wyuida accompanying Jessica Jaunich. | Kendric Voss dropping beats. |
Freshman Ally McAleese did an excellent job organizing the event. Ze Thao, BAM'S president, and Matt, BAM representative, were the emcees for the evening and kept the crowd entertained with a hula hooping competition and lots of swag giveaways. Ze also gave a speech mentioning how important a safe and stable home is for a child; Ze cited her history of moving eight times as a child. Ze also talked about the skills she has learned from BAM, emphasizing that college students can be young professionals.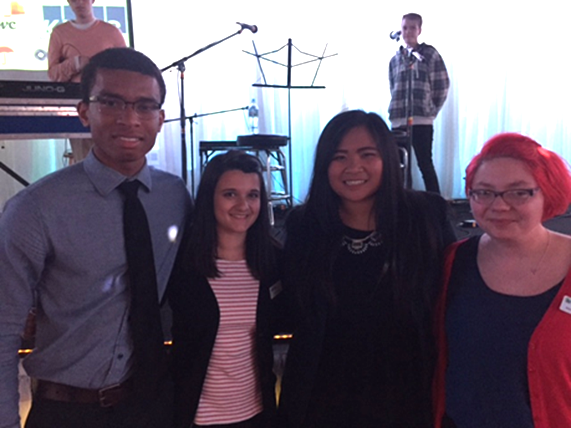 Pictured Above: BAM Representative Matt, Twin Cities Habitat Youth Engagement VISTA Sarah Harris, BAM President Ze Thao, and Twin Cities Habitat Constituent Management Assistant Anne Meyers-Welsch.
Overall, the Angel Benefit Concert raised over $1,000. It was a great night full of fun, music, dancing, wonderful food, and lots of swag.
We are really grateful for all the energy, passion and donations from the generous students who made this event possible.