Guest blog written by Laurie,
Holy Hammers and Women Build volunteer
About Laurie
I have lived in the Twin Cities all my life. I'm a facilitator, most recently in educating adults about diversity and inclusion, which fits perfectly with Habitat for Humanity's mission of providing homes for families regardless of who they are or what they believe.
I'm married and my spouse volunteered on Twin Cities Habitat builds with our church for many years before I got involved. I worked for Thrivent Financial for 23 years, where I learned more about Habitat through their sponsorship.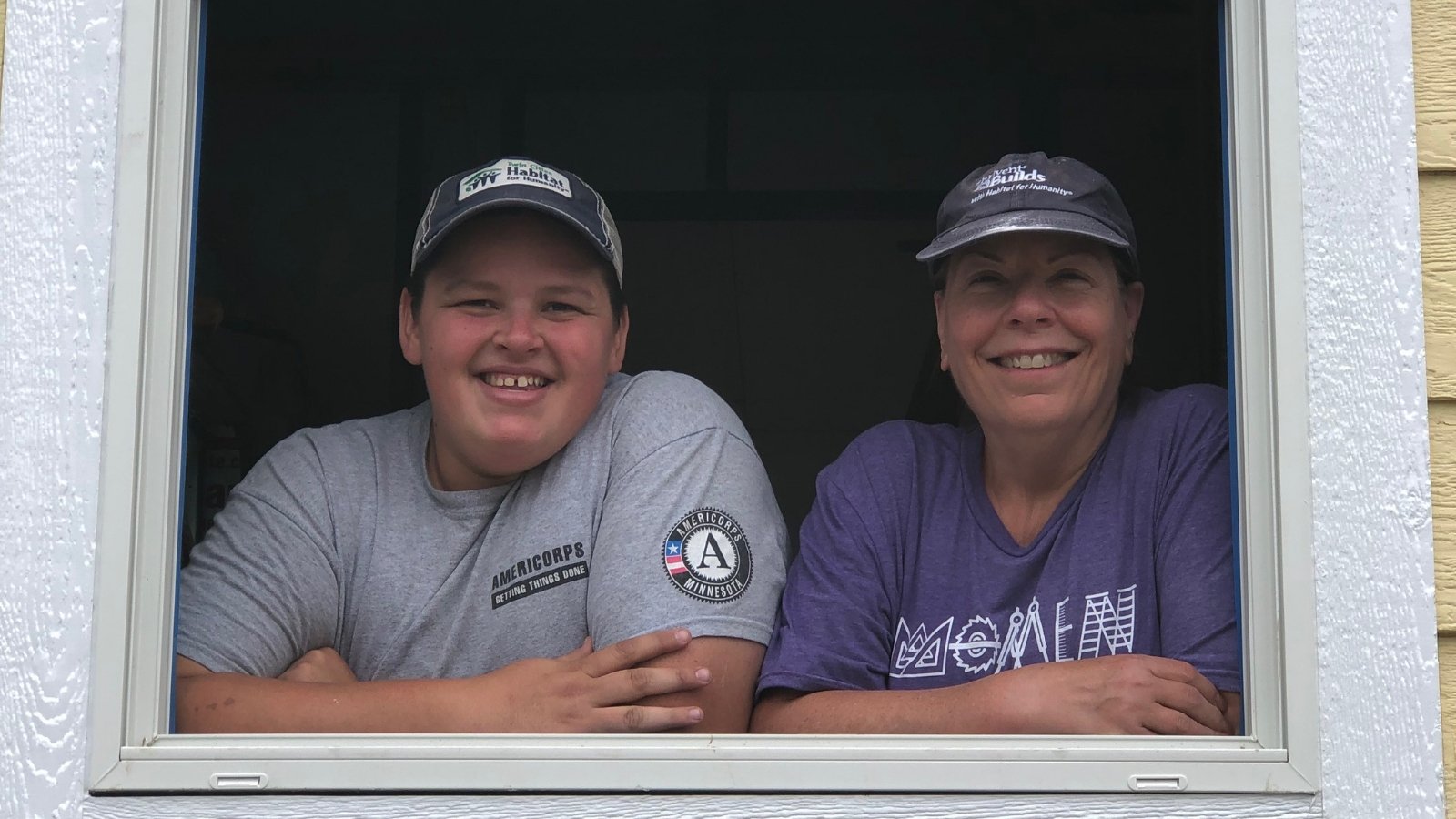 My first Habitat build was a two-week Global Village build in New Zealand. We've also built in Poland, Hungary, Macedonia, and will be in Romania very soon. Every build is unique and provides an opportunity to build new skills and give decent, affordable housing to those with fewer resources than I have.
I do these builds with my spouse and we have taken three nephews with us after they graduated from high school. We all have the opportunity to do service and learn about another culture, and we get to take some vacation time to explore further. Working side-by-side with the new homeowners has been the most important and rewarding part of our builds.
Every time I serve, I learn something new. I can see progress and know I'm getting a home ready for a family. My favorite part of Global Village builds is when we get to take a nephew and serve together -- what could be better?
Building Experience
I'm seeking a position in the diversity and inclusion field right now. It isn't related to my volunteerism, but having more time allowed me to volunteer for several more days than I'd planned.
This summer I brought my sister with me on site. It was her first time on a build and I knew she would be welcomed and able to contribute. We volunteered with St. Michael's Lutheran Church in Roseville as part of Holy Hammers.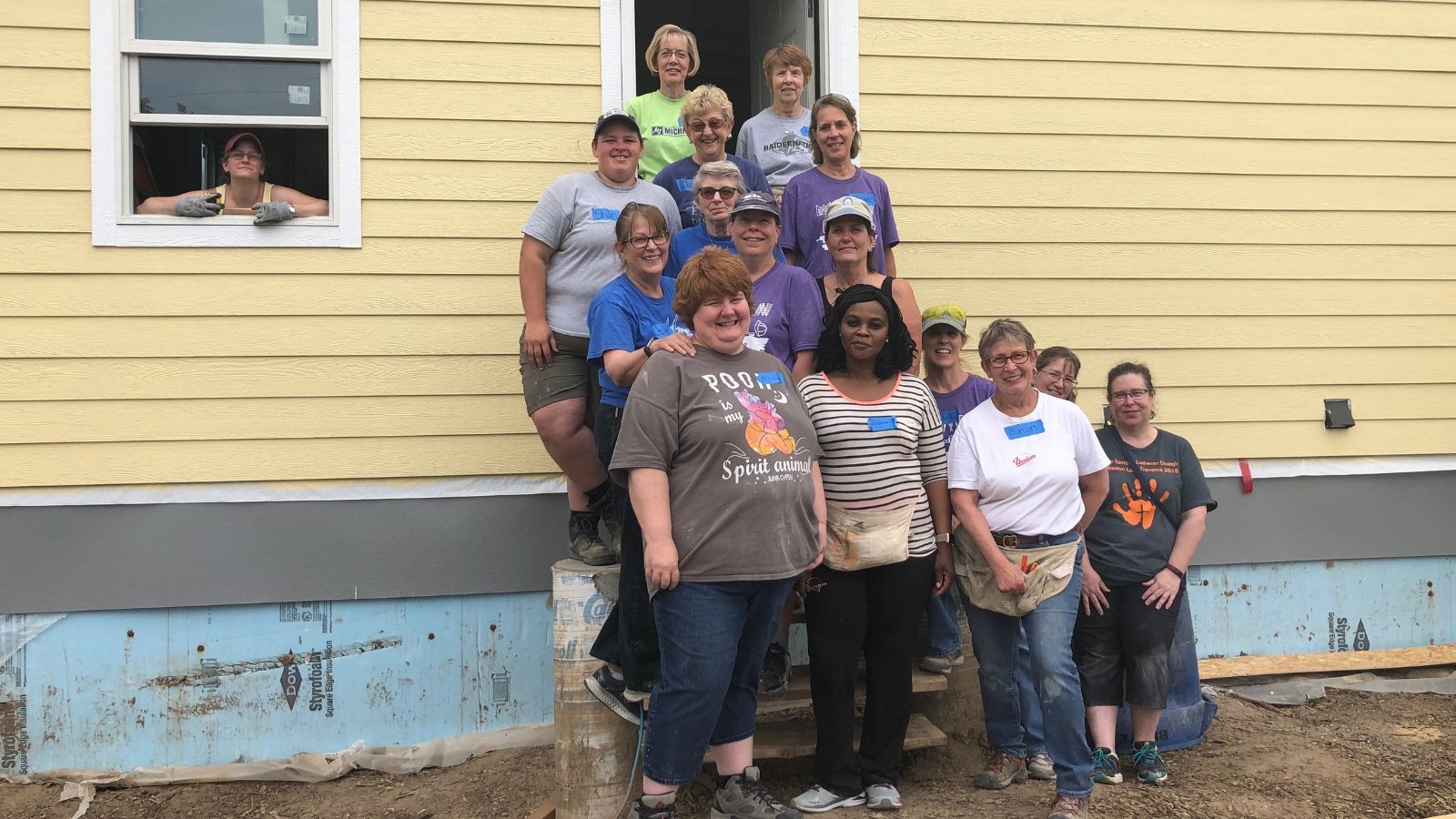 The great thing about Holy Hammers is all the preparation done by the church coordinators. Dave organizes dates and recruits volunteers -- both to build and to provide food. The coalition makes it easy to volunteer. I also work with individuals, especially on Women Build days, with whom I've worked in the past.
The Holy Hammers build site is always well organized and Terra is a great site leader. I've worked on her sites in the past and she is encouraging, instructive, and welcoming. Terra walked us through siding and sheetrocking ceilings for our build day this year. I haven't done sheetrock in the past, so learned new skills!
The AmeriCorps members are a great addition to each site as well. They are learning lifelong skills, doing service, and are always friendly and helpful. For this build, I got the pleasure of talking with Shan and Luke, two of the current AmeriCorps members serving.
Everyone can bring value on a build! You don't have to have any experience. The site leaders will find a job you can do and you'll work in a team, so it's not up to just you to complete a job.