Guest Blog by Laura Oyen,
Grants & Compliance Assistant

Many of us take different journeys to arrive at Habitat. Prior to my working at Habitat I was a Contract Analyst in the Group Contracts department of Securian Financial. Insurance might not be the most exciting of industries to work in, but there are several similarities between building homes and life insurance.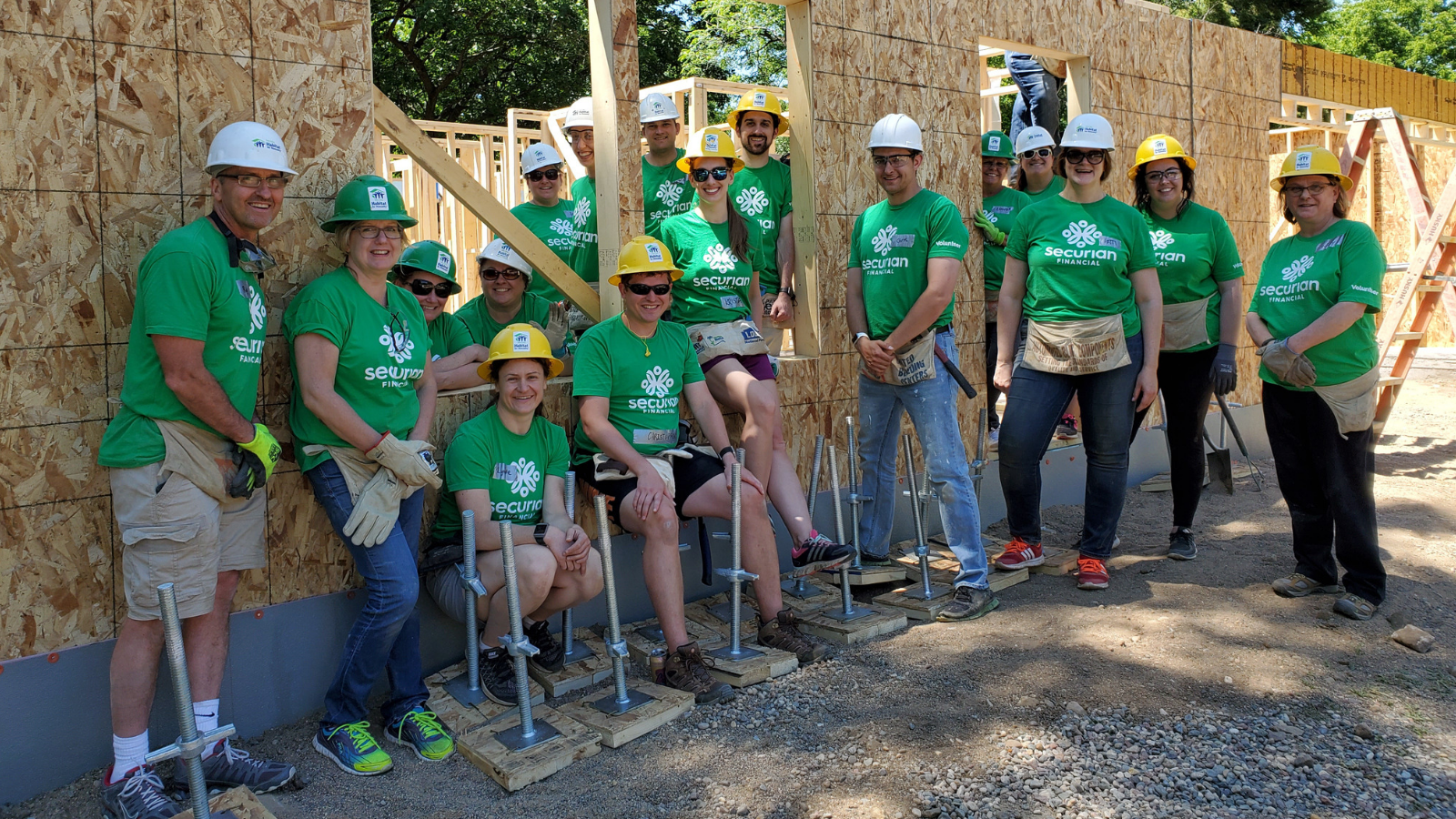 First off, Securian's motto is, "Helping our customers build secure tomorrows." Insurance allows families to protect against unforeseen events. Just like with Habitat, having a home allows a family the stability to plan for tomorrow, for both the expected and unexpected events that come our way.

Habitat and Securian overlap in core values of community and integrity. When we celebrate the dedication of a new Habitat home, we align with Securian values. We see this alignment of dedication through a quote on Securian's website, "We do what we do to enable you to celebrate family, every day, no matter how you define it."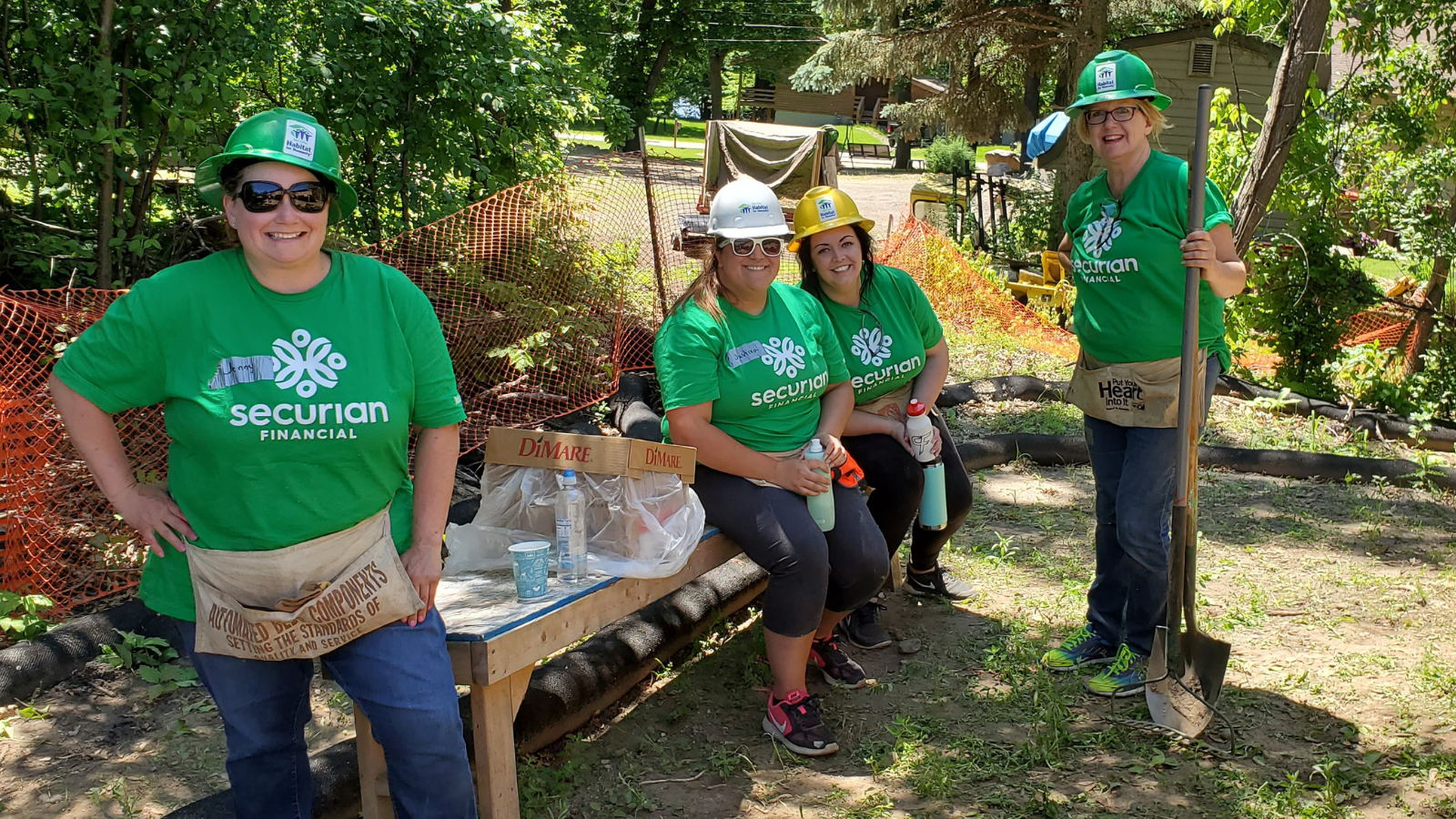 For the past two weeks Securian employees have been working with Site Supervisor Katie, and AmeriCorps member Corbin, to build a new two-story home in Newport. I dropped in to visit with my former colleagues to thank them for their support of Habitat. A special shout out to the Group Contracts Team: Patty, Deb, Amy, Sandy, Londa, Chris, Jen, and Lauren, who were working that day with other folks from Securian. I am proud to be associated with two outstanding organizations.
Thank you to the Securian employees for dedicating their time to helping Habitat build a new home! You can help us too!