Most real estate agents, closers, and loan officers provide some form of a closing gift to their clients. If you work in real estate, you've no doubt sat through pitches offering you everything from custom knives to holiday vacation certificates to give your clients. But have you considered using your closing gift to help your community? This feel-good move may also be savvy business!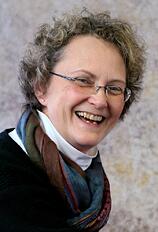 Making a charitable donation after every closing is one of the ways that ReMax Results agent Sharlene Hensrud and her Homes MSP Team have built their business. After every closing, Sharlene sends a donation to Twin Cities Habitat for Humanity in honor of her clients.
While the gift is memorable, it's more than just a nice gesture. Sharlene knows it helps build a personal connection with her clients. Take Sharlene's client Hope Hensely as an example. When Hope learned about the gift Sharlene had made, she decided to take action herself—becoming a regular volunteer at Habitat's ReStore in Minneapolis. That kind of emotional connection between an agent and client is gold!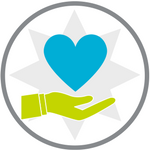 Emotional Connections Drive Brand Loyalty
Emotionally invested customers are more likely to return and refer friends and colleagues to a brand. According to a 2019 Deloitte Digital survey, "emotions inspire and frame the depth of brand loyalty as well as advocacy." They found that:
60% of brand-loyal consumers use emotional language to "describe their favorite brands—words like love, happy, and adore"
People are nearly 15 times more likely to recommend a brand based on emotional criteria
76% of people who consider themselves brand-loyal stick with a brand for more than four years
What are you doing to build brand loyalty? If you're a real estate agent, likely not much. The National Association of Realtors found that in 2020 only 26% of sellers used the agent they used in the past.
Building an emotional connection with your clients can help build brand loyalty and help you retain those clients and get their referrals for years to come.
How Do You Use Donations to Build Connections?
Just donating isn't enough to create that connection. You need to leverage the donation in your marketing and ongoing communication.
In Sharlene's case, she mentions the donations in her email signature and on her website, she includes it in her thank you/congratulations card to her clients at closing, and when she makes the donation she asks Habitat to send a thank-you note to the client as well.
Other things to consider:
When you post a closing on social media, work in the fact that another donation has been made to your charity of choice
Include a mention of the donation on all of your promotional materials (especially the items you hand out at open houses)
Keep a running tally of the donations that you've made on your clients' behalf and thank them in your holiday card
Consider co-hosting an event for your past clients with the charity
Choose A Cause That Clicks with You
While Habitat for Humanity and its mission of housing stability was the right charity for Sharlene, she says if you decide to donate on behalf of your clients you should "pick something that reflects who you are."
Make it a long-term strategy. "I've been doing this for 20 years," explains Sharlene. "Consistency is important in showing that you do what you say you're going to do."
When you make a donation in honor of your client, know that you're making a big difference for your business and for the cause of your choice.