Guest blog by Adrienne Aarts, Leadership Giving Officer
After taking a year off in 2020 due to pandemic restrictions, Twin Cities Habitat for Humanity's Builder's Circle members came back to build together for four days this August. Under the gracious supervision of site staff, Rhonda and Porcha, and AmeriCorps member, Julie, a total of 56 volunteers came together to help build two new homes for future Habitat homeowners.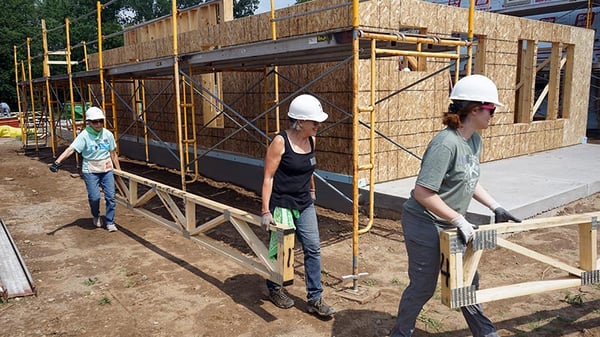 Habitat's Builder's Circle is our leadership giving society for individuals who give $1,000 or more annually. Builder's Circle members lead the way in philanthropy and are critical to our mission to bring people together to create, preserve, and promote affordable homeownership and advance racial equity in housing.
Builder's Circle members prove that they can advance our mission by not only making a financial gift but also by volunteering their time. They join the thousands of other volunteers who make Habitat's work possible.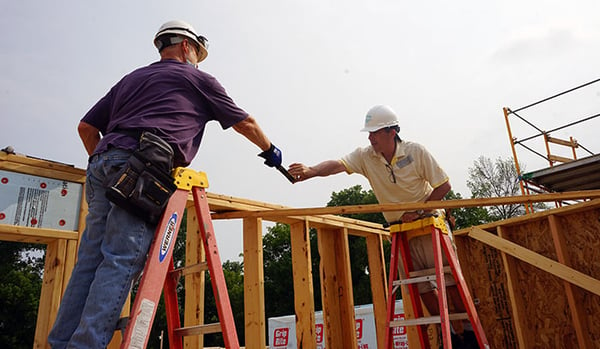 During the Builder's Circle Build Week, volunteers worked on sheathing, scaffolding, lifting trusses, and much more. They contributed to the 11-home Habitat development on Maryland Avenue in St. Paul, just south of Willow Reserve.
The build week was proof that Builder's Circle members are involved in Habitat's mission in a wide variety of ways. Eleven first-time Habitat volunteers joined us as well as folks from regular crews, Global Village trips, Women Build, and current and past board members.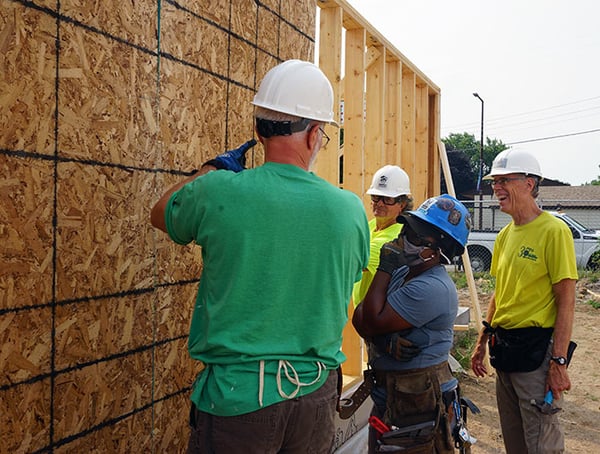 Volunteers built alongside and were visited by members of Habitat's leadership team, including Chris Coleman, President & CEO; Cathy Lawrence, Chief Development Officer; Robyn Bipes-Timm, Chief Strategy Officer; and Shereese Turner, Chief Program Officer.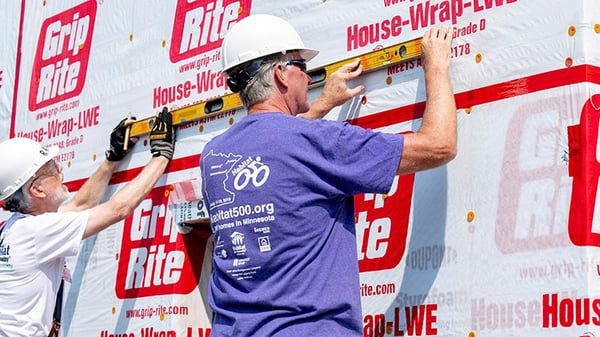 However you support Twin Cities Habitat for Humanity, whether by writing a check or swinging a hammer, you help create affordable homes for local families.