If you've kept up with the news, especially news around budgets and housing, then you've probably heard of the new policy that puts an end to single-family zoning in Minneapolis. This is just one of two parts of a new long-term development plan, Minneapolis 2040, that outlines major changes for land use. The plan was approved by the Minneapolis City Council in a 12-1 vote in December 2018.
A Big Idea
The end of single-family zoning in Minneapolis makes it the first major U.S. city to approve this type of citywide zoning change–and other cities around the nation are taking note.
A recent article by the New York Times praised the city's effort, and cited the plan as "pointing the way" for other cities struggling with a lack of affordable housing for residents. The same article quoted Minneapolis Mayor Jacob Frey's reaction to the plan, in which he states: "In order to achieve affordability and a diversity of housing options, you first have to allow for it."
Twin Cities Habitat President and CEO, Chris Coleman, agrees.
"If we are going to solve the housing crisis in our community, it is going to require bold ideas and actions. Minneapolis has taken a great first step in removing barriers that prohibit developers from creating the housing options that local residents need."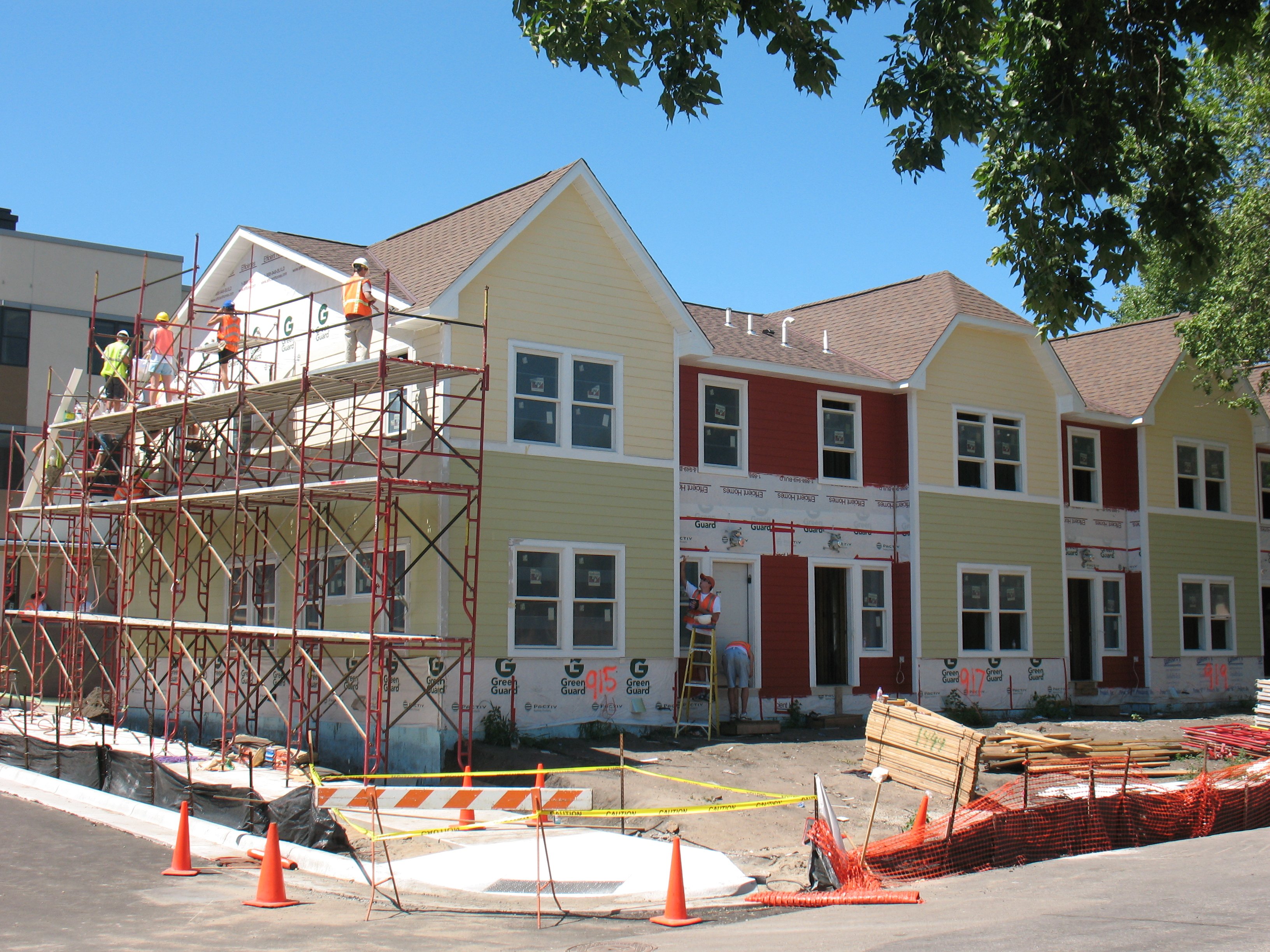 With Big Potential
Those in support of the plan see it as one possible solution to the lack of "middle-ground" housing options available to city dwellers. Currently, homeowners and renters are staying put in their current residences, and are unable to make the jump to pricier alternatives. This creates a barrier for lower-income and other first-time renters and homebuyers looking to purchase more affordable options in the city. Under the new policy, it is the hope that more of these "middle-ground" options become available - both for households looking to grow and those looking to downsize.
"At the macro level, allowing hundreds of single-family lots to increase the density by a factor of three is a big deal, with longterm potential," said Mike Nelson, Director of Land Development at Twin Cities Habitat.
This lack of affordable housing, paired with the city's history of housing discrimination against people of color, and changes in household income, made this decision even more pressing for local officials. According to Minneapolis 2040:
The loss of affordable housing units and the changes in household income have resulted in a greater number of cost-burdened households – households in which more than 30 percent of household income goes toward housing.
Advocates of the zoning change highlight the fact that it will allow for increased density in the city. These additional homes would make the city more walkable, increase the diversity of its neighborhoods, and ultimately make homes more affordable.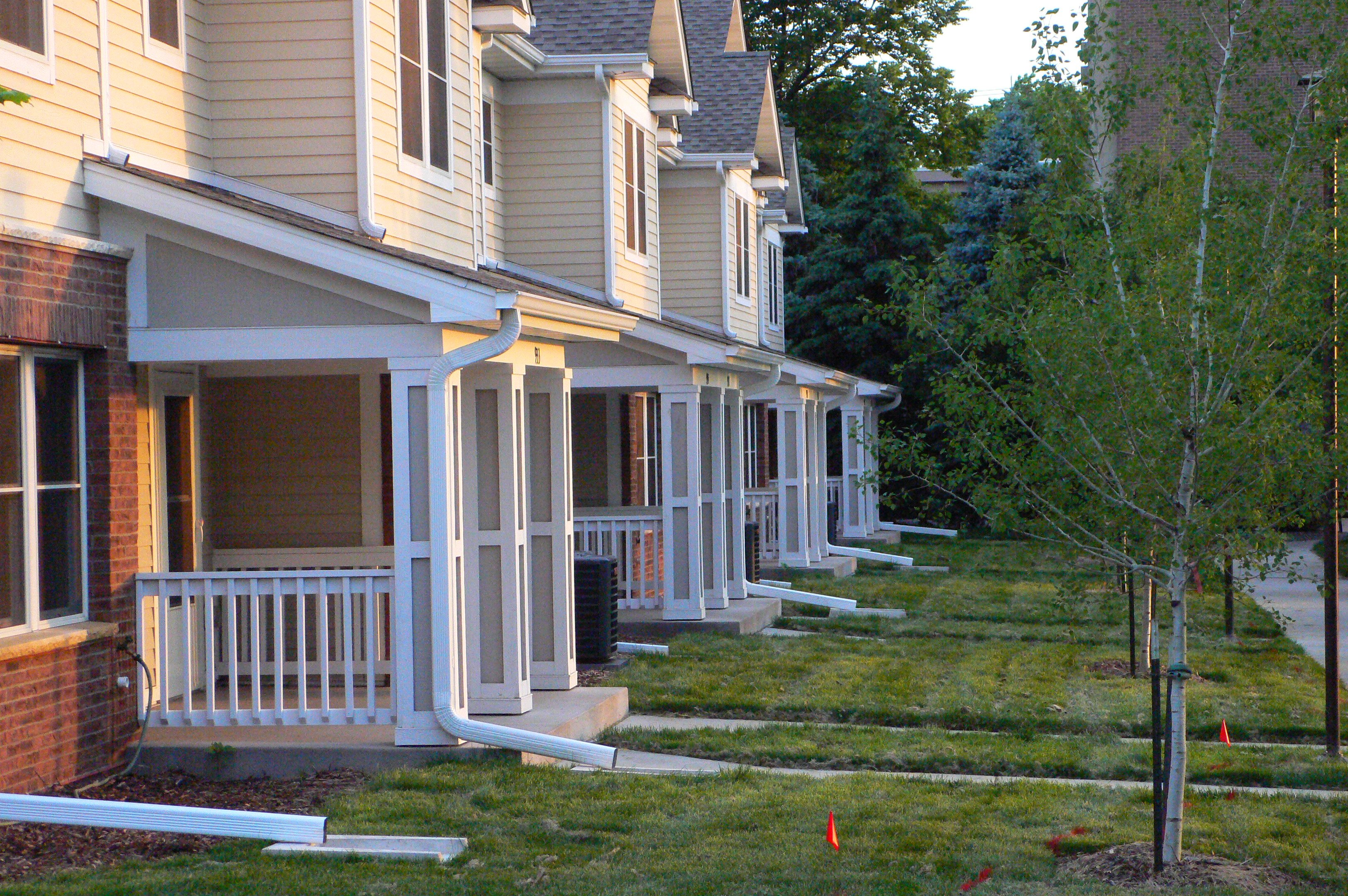 Presents Big Opportunity?
Of course, as with many things, change takes time. And at the macro level, the effects of this zoning change will likely take years (likely many, many years) to make a real difference in accommodating the city's housing needs.
Another issue bubbling to the surface with the end of the zoning change is the question of whether or not it creates more affordable housing, which the city desperately needs.
In order to truly leverage the power behind ending this decades-old zoning restriction, affordable housing advocates and policymakers will have to work together to create and approve policies that carry rule for developers to make homes affordable. One of the solutions being proposed is the addition of an inclusionary zoning policy (the city is currently operating under a temporary policy). This would create rules that offer incentives to developers that keep rent below market rates.
Twin Cities Habitat is a provider of affordable mortgages*, a builder of affordable homes, and an advocate for improved access to affordable housing. As the Minneapolis2040 plan awaits another review from the Metropolitan Council (see closing note at the bottom of this article**), Habitat's Land Development, Acquisition, and Homebuilding teams are starting to think about how this might impact plans for future builds:
"While this doesn't impact our immediate building plans, it's a game-changer that could enhance our ability to deliver badly needed affordable units to the City of Minneapolis," Nelson shared.
What next?
Learn about Habitat's advocacy efforts! You can become an advocate for affordable housing by signing up for Advocacy Action Alerts, and learn how Habitat for Humanity is joining other organizations across the country in Cost of Home, a five-year advocacy campaign.
*Twin Cities Habitat for Humanity's wholly-owned nonprofit mortgage company, TCHFH Lending, Inc. provides mortgages to low-and-moderate income households across the seven-county metro. Our mortgage can be used on a Habitat-built home or a home you find on the open market.
** Here is the current status of the Minneapolis 2040 plan, as of this blog post date: On January 18, 2019, Metropolitan Council staff determined Minneapolis 2040 to be incomplete. On May 21, 2019, and again on June 18, 2019, City staff submitted an updated version of Minneapolis 2040 for Metropolitan Council review. Once the Metropolitan Council completes their review of the document, the Minneapolis City Council will take final action on Metropolitan Council suggested changes.