By Diane Blake
Women Build Committee Member & Volunteer
What do two dedicated nurse clinicians do when they retire? They trade their scrubs and stethoscopes for a hard hat and a tool belt to build homes with Habitat for Humanity's Women Build.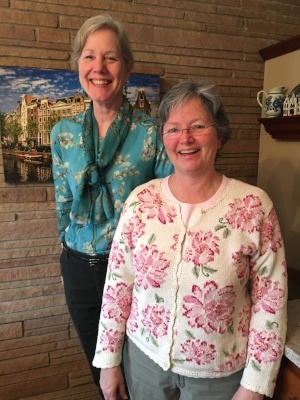 That's what Coby LaVenture and Nina Norum did this past fall. Wanting to continue contributing to the community, they joined a build team in Minneapolis last November. They enjoyed the experience so much that this summer they are team leaders themselves ! This means that they will recruit a team of 15 friends and relatives for a one day build.
Twin Cities Habitat for Humanity relies on over 50 team leaders and their networks each year to build and raise funds for Women Build projects. While the task of recruiting volunteers and sponsoring a build can initially feel a little daunting, Habitat staff are excited to provide you with all of the resources you need to meet your fundraising goal and reach out to your women friends, family, coworkers, etc. to get them excited for a day on site.
If you are newly retired (or not) and looking for a way to get involved, contact Julia at Julia.Brauchle@tchabitat.org. Or check out the Habitat website tchabitat.org/volunteer for ways you can get involved.