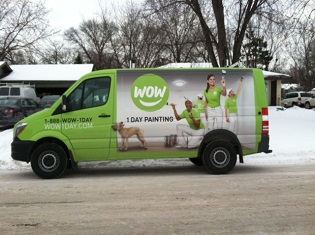 By Mark Turbak
In-Kind and Corporate Relations Sr. Associate
Twin Cities Habitat for Humanity
When Mike Sandness first heard of Twin Cities Habitat's Veterans Initiative while volunteering on a Habitat build in Shakopee, he jumped at the chance to help. Mike, a 20 year Veteran with the Air National Guard, has long held a deep conviction in the value of serving his country and helping other Veterans. In addition to his service with the Air National Guard, Mike also volunteers for Beyond the Yellow Ribbon's South of the River Military support group.
A partnership with Twin Cities Habitat's A Brush With Kindness program seemed a natural fit. Mike is the owner of the Minneapolis area WOW! 1 Day Painting franchise. Mike and his team threw themselves whole heartedly into a Habitat assignment to help a local Veteran family. His team comes with a prolific painting skill set with expertise in residential interior painting, exterior house painting, and commercial painting.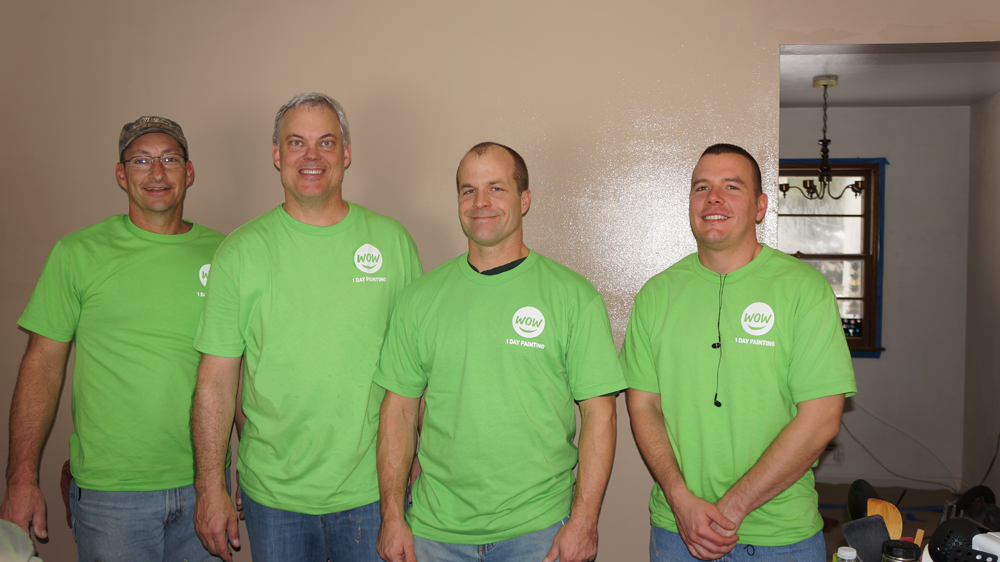 Mike and his team assisted a widow homeowner residing in Blaine for over 50 years. Mary's husband served as a Marine in the Korean War and together the couple raised 5 children together in the house. Now, Mary is a senior citizen living on a fixed income. She simply could not afford the interior painting and kitchen flooring Mike and his team accomplished that was necessary to help ensure she could stay in her home.
"I enjoy my experiences partnering with Habitat for Humanity," Mike said. "I look to 'pay it forward' whenever possible. Mary is a sweetheart and shared her story of living in this home for 53 years, raising five kids and with only ONE bathroom! What a crazy challenge. Meeting these families is always a great experience and to see the appreciation from them is wonderful."
"It is a dream come true," Mary said, "to have a home that is safe and comfortable." With the help of Mike and his Wow! One Day Painting team, Mary's dream became a reality.
To learn about additional ways to serve Veterans with Twin Cities Habitat for Humanity, contact Julia Brauchle, Twin Cities Habitat Volunteer Coordinator, at 612.305.7114 or Julia.brauchle@tchabitat.org.