Guest blog by Greta Gaetz
Local/Regional Policy & Advocacy Coordinator

The 2018 midterm elections were held on Tuesday, November 6, and the outcomes greatly impact the work of Habitat. At the federal level, the House of Representatives changed control from a Republican to Democratic majority. House Democrats have offered strong support for protecting our federal funding within the Housing and Urban Development (HUD) budget, and for AmeriCorps, and this new majority should help Habitat efforts to secure funding increases in the coming years. In addition, this shift will lead to new leadership and committee chairs. The Habitat Advocacy Team will look out for impactful committee assignments and Minnesota representation in committee leadership in January 2019.

Federal Legislative Updates
Minnesota voters elected five new members to our Congressional delegation including Jim Hagedorn (District 1), Angie Craig (District 2), Dean Phillips (District 3), Ilhan Omar (District 5), and Pete Stauber (District 8). In the Senate, both Minnesota Senators Amy Klobuchar and Tina Smith kept their seats. Habitat has received ongoing bipartisan support from the current Minnesota Congressional delegation including Klobuchar, Smith, Betty McCollum (District 4), Tom Emmer (District 6), and Collin Peterson (District 7). In addition, newly elected Congresswoman Omar was a strong supporter of housing while serving in the Minnesota House of Representatives. Your Twin Cities Habitat Advocacy Team will begin building relationships with all new members of our Congressional delegation as well as their staff and provide opportunities for you to advocate in the coming year.
State Election Results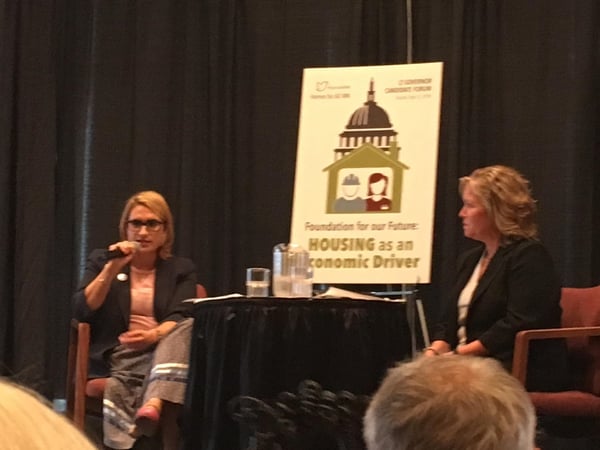 At the state level, newly elected Governor Tim Walz was a supporter of housing and Habitat while he served in Congress. Walz's Lieutenant Governor, Peggy Flanagan, also supported housing while in the Minnesota House of Representatives, and she offered strong positions in favor of affordable housing during the September 2018 Homes for All Coalition candidate forum in Duluth. The Habitat Advocacy Team will be watching for leadership changes at state agencies like Minnesota Housing, the Department of Human Services, and the Department of Revenue, and we will work to build relationships with key leaders and staff.
The special election in the Minnesota Senate led to a one seat Republican majority. New Senate President Jeremy Miller and Senate Majority Leader Paul Gazelka are both strong supporters of Habitat. The Minnesota House of Representatives changed control from a Republican to a Democratic majority which leads to new leadership and committee chairs. Incoming Speaker of the House Melissa Hortman is a supporter of Habitat and appears open to elevating housing as a prominent issue within possible committee re-structuring. New House Majority Leader Ryan Winkler has also been a supporter of housing in the past.
Longtime housing champion Representative Alice Hausman is a strong candidate to chair the Capital Investment Committee, which oversees affordable housing bonding decisions. Hausman is both a Habitat and Homes for All champion, and a long-time supporter of affordable housing. We will look forward to working with her and other current and new legislative leaders to craft a legislative agenda that supports family, community, and economic stabilization and growth in Minnesota through the protection and creation of affordable homes.
Overall, the impact of these elections on Habitat is positive! The Habitat Advocacy Team is excited about the ongoing, bipartisan support for affordable housing among our Congressional delegation and state leadership. We will continue our advocacy efforts to elevate affordable housing as a priority throughout the upcoming legislative session.