It's safe to say that Cindy Vahle is a jack of all trades— from working as a flight attendant to coordinating Children's Hospital Health Unit, her resume is extremely impressive. When the position for Intake Associate became available at Twin Cities Habitat for Humanity, there was no doubt she could handle the role.
Cindy joined the team in December 2016. Before her arrival at Twin Cities Habitat, Cindy worked 25 years in the medical sphere, including work in the Labor and Delivery department and eight years as a Health Unit Coordinator. Cindy went back to school after her time at the Children's Hospital and majored in communications.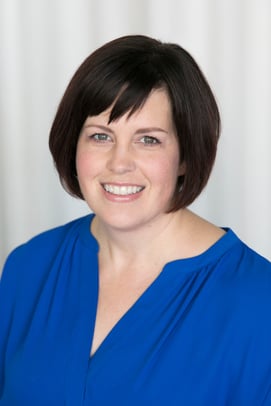 "Communicating with people just feels natural and easy for me."
Cindy has years of experience with helping others, both people and animals. Her passion for animals led her to work as a Volunteer Foster Care Coordinator for Pet Haven. She would review potential foster homes for animals and decide whether they were a good fit. Much like her position at Pet Haven, Cindy is helping potential Habitat Homeowners find a good fit in our homebuying program.
An Intake Associate processes applications from interested homebuyers to see if they can join the Habitat Homeownership Program. Cindy looks for specific requirements, including a credit score above 570, debt to income statements, payment history with credit, job stability, and more. "There's so few opportunities for people to get housing that's affordable. We all need to have a place to live."
Habitat's Homeownership Program is in high demand, which means Cindy is kept very busy. "I'm the first one you talk to when inquiring about the programs," said Cindy. "I'd say within two days, I can get up to 50 phone calls." Cindy finds motivation in this position from potential homeowners who are fighting to change the future for their families. "If you don't have a decent place to live, everything else can fall apart in the world. Everybody has a bump in the road, but it's what you do with it that matters."
Cristen Incitti, Senior Director of Family & Community Programs, is so appreciative of Cindy's work at Twin Cities Habitat: "Cindy is a great addition to our team! She works hard to seek answers and provide the best level of customer service to all of the families who are applying and expressing interest in Habitat Homeownership. She has creative ideas to support families and integrates them into the program design so, together, we can create a program that supports and welcomes families through the homebuying process."
Cindy is great at helping others relax and feel comfortable as they move through the application process. It makes makes her an asset to the team and a great Intake Associate.
Cindy is grateful for all those happy moments she shares with potential homeowners: "The most rewarding part of the job is simply saying 'congratulations, you've been accepted."
Thank you, Cindy, for your hard work, caring heart, and upbeat personality.