Small business owners can be the lifeblood of a community, but 2020 was particularly challenging for this group. That's why Twin Cities Habitat is excited to partner with Republic Services to bring grants to eight businesses in North Minneapolis.
These businesses weathered both the pandemic and the unrest following the killing of George Floyd to continue to contribute to the vitality of our community. The grants, ranging from $10,000 to $19,500, will help these business owners continue to be nimble in these trying times.
Wilson's Image Barbers & Stylists plans to add new lighting, freshen up painting, and reupholster barber chairs. Wilson's has a college scholarship program it set up for African American scholars in North Minneapolis.
Appetite for Change, Inc. is a non-profit focused on providing access to healthy food throughout North Minneapolis. Their work includes operating community gardens and kitchens to make meals. Since the pandemic hit, Appetite for Change has been distributing 5,000 meals a week to people in need. They plan to acquire new kitchen equipment with this grant.
LBR Partners LLC is a general contractor that has been repairing and remodeling homes throughout the metro since 2000. They're going to use their grant to help replace their work van so they can grow their business even more.
Health and fitness are the mission for theNEWmpls. Chaz Sandifer is the brains and muscle behind theNewMpls. She leads workout and meal-prep classes for groups through the Minneapolis Park and Recreation Board (MPRB) and for private clients. Chaz will use her grant to lead food and exercise programming in connection with the Camden Farmers market.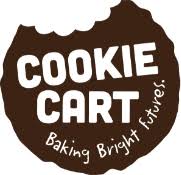 Cookie Cart is a nonprofit that bakes delicious cookies and builds work skills for young people in North Minneapolis. Cookie Cart will use its grant to help create a new e-commerce system.
K's Revolutionary Catering offers healthy foods inspired by its owners' African ancestries. They cater, sell tonics, and hold pop-up events in the community. They plan to buy supplies, a refrigerator, and a label applicator with their grant.
New Rules is a co-working space, business incubator, and community retail location on Lowry Avenue in North Minneapolis. New Rules will spruce up part of its space and increase its online marketing with its grant.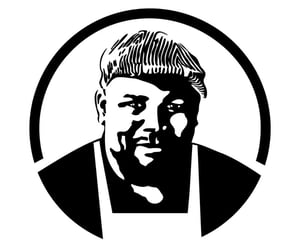 Sammy's Avenue Eatery is a sandwich and coffee café offering great food and great atmosphere on West Broadway in North Minneapolis. It's an amazing place to do your work, meet, relax and have some good food all while being a part of an awesome community. Sammy's plans to add signage, update its website, and purchase kitchen equipment with its grant.
Republic Services has partnered with Twin Cities Habitat in the past on its neighborhood revitalization projects in North Minneapolis. The company's local leaders say they're excited to have the chance to support the community at this time and look forward to being even more involved in the future.