At first, Jerry was trying to ease into retirement in 2006, going from five workdays to four as a first step, while looking around for some meaningful volunteer work. Then he heard that his church, Saint Bonaventure in Bloomington, was organizing a Habitat project in Savage. So, he volunteered.
"I did it, loved it and there was no turning back," he recalls. Since then, he has been part of the church's regular crew, now called The South Metro Regulars, and has done all manner of construction work. His favorite tasks are building wall frames in the Habitat warehouse and, on-site, doing sheetrock installation and finish carpentry. The oldest guy on the team at 79, he's still ready to strap on a safety harness and climb around the rafters installing roof panels.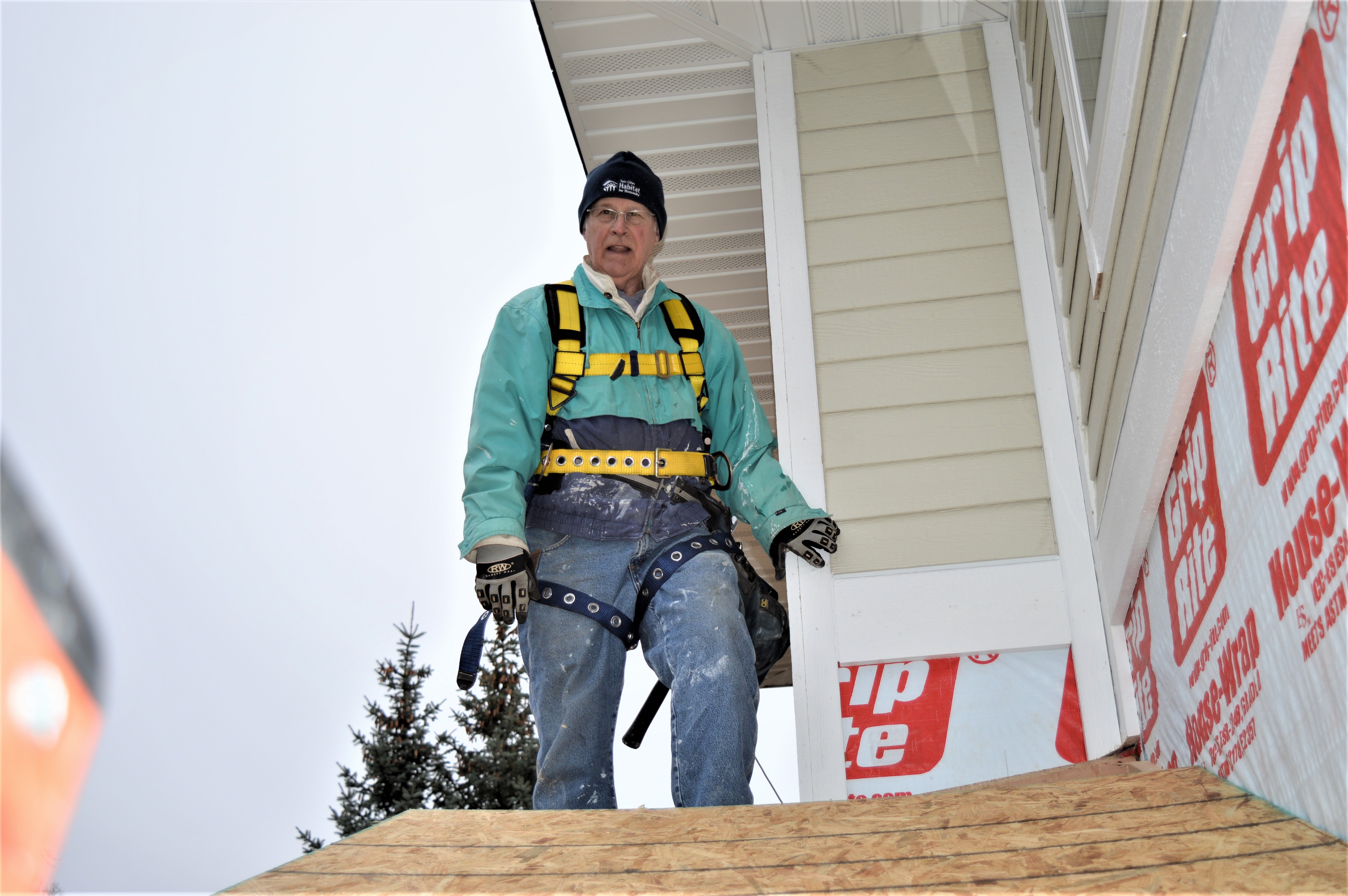 Jerry is a retired electrical engineer, following a long career working on supercomputers for Control Data. On an early assignment to a tracking station in the Seychelles Islands in the Indian Ocean, he met his future wife, Rosemary. They now have two adult children who live nearby, so they get to play with their two grandchildren every week.
We have 20 active regular crews at Twin Cities Habitat and their impact is amazing! Are you interested in volunteering regularly with one of our crews? Do you have a group of friends or old co-workers who might like to start a crew? Contact our Volunteer Coordinator at volunteer@tchabitat.org.