This year, Women Build volunteers will build their 24th and 25th Twin Cities Habitat homes, but they began the construction season with an A Brush With Kindness home repair project last week for a local mom, and completed it in time for Mother's Day.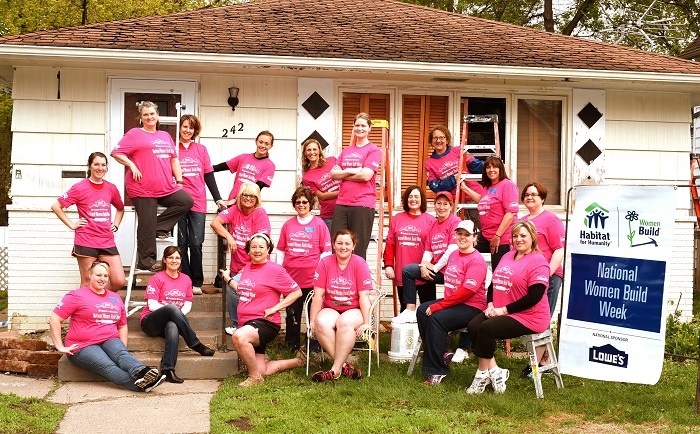 In her original application letter to Twin Cities Habitat for Humanity's A Brush with Kindness program, Beth Alexander made a simple plea for help: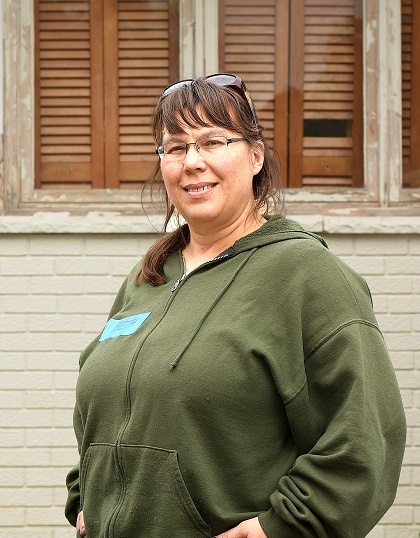 "To be honest, I need help. I can just manage to keep up with my bills not counting medical or credit card bills. Every day something else is always popping up, car repairs, lost or stolen item, etc...It would be wonderful to at least be secure in my home. I keep hoping I'll be able to replace my roof, then a window breaks. With three boys I support on my own who also have needs, I have to explain why we can do some things but not others. It's just hard. All I can ask for is help to at least have a safe place to live. The repairs I have listed, even just the major ones would ease my burdens."
The Women Build volunteers tackled exterior prep, paint and trim repair work on Beth's home in Hopkins as part of Habitat for Humanity's National Women Build Week sponsored by Lowe's. The team added a fresh coat of paint to the home's exterior, including some trim work. The project took place over several days and has helped keep Beth and her three sons in their current home.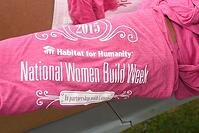 Today, Monday May 11, Women Build volunteers will raise the walls on their 24th Twin Cities Habitat home in St. Paul. Work on this home will be going on all summer and more volunteers are needed to help complete the home on schedule. Explore current volunteer opportunities, or consider making a gift to support these projects!