Guest blog by Sean Koebele
Volunteer and Constituent Relations Senior Associate at Twin Cities Habitat
Dong Thap province is known as the "rice bowl" of Vietnam, yet more than a quarter of the population lives below the poverty line. Many villagers rely on rice cultivation and, while the annual floods in the Mekong River Delta are essential to agriculture in the region, they're also damaging to the substandard housing in which many people live. The lack of adequate housing and constant repairs of their flood-damaged dwellings make life hard for many families in the area.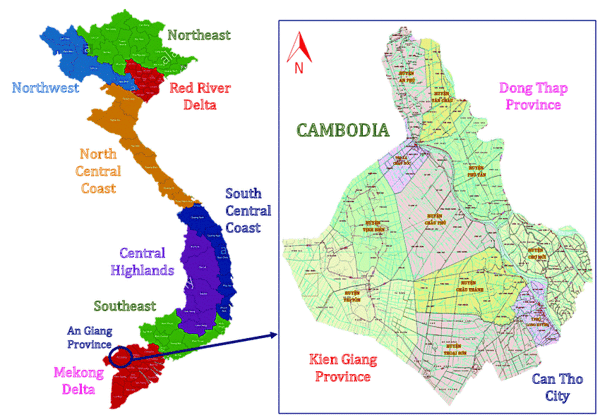 Habitat for Humanity Vietnam has been partnering with families in the Dong Thap region since 2011. The primary focus has been on construction of safe, stable housing and access to proper water and sanitation. Habitat Vietnam has partnered with many countries from around the world in the effort to help build strength, stability, and self-reliance in the region. One aspect to this international partnership includes the 2018 Thrivent Big Build.
Organized by Habitat for Humanity International, and sponsored by Thrivent Financial, this Big Build aims to unite volunteers from around the world to make an enormous impact in one small area. During the first week of November, over 250 volunteers from around the world will join forces to build modest but sturdy housing which will impact 25 partner families in Vietnam. Volunteers will come from the United States, Canada, Great Britain, New Zealand, Australia, Germany, and Hong Kong to spend a week building alongside volunteers and families from in the village of Cao Lanh.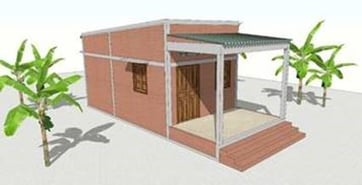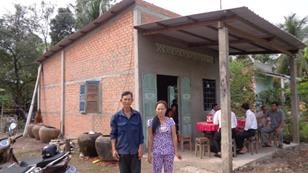 Photos above show a rendering of the design for Habitat for Humanity homes in Vietnam, and a completed Habitat home.
Twin Cities Habitat for Humanity is sending 14 representatives to participate in this year's Big Build. The Twin Cities team consists of current and former board members, their spouses, and a handful of staff members. On November 2, the team will arrive in Ho Chi Minh City, Vietnam. They'll travel by bus to the town of Cao Lanh and will spend the week immersing themselves in the local culture, enjoying new culinary delights, getting to know local families, making new friends from around the world, and of course, laying row after row of bricks.
Big Build volunteers will write daily blogs from Vietnam and the team back home in St. Paul will post them here. You can follow along on what is sure to be a life-changing experience for both volunteers and partner families alike.
To get involved with future Global Village trips through Twin Cities Habitat for Humanity, click here.