Retirement is a time of celebration and relaxation. But for some, leaving work, friends, and the routine behind can be a double-edged sword. As AARP shared in 2018, it's not just the act of retirement that leaves older adults feeling lonely – it's the lack of social connection that comes with leaving a big part of your life behind. Social isolation in adults of retirement age can even lead to higher rates of depression, anxiety, and other mood disorders.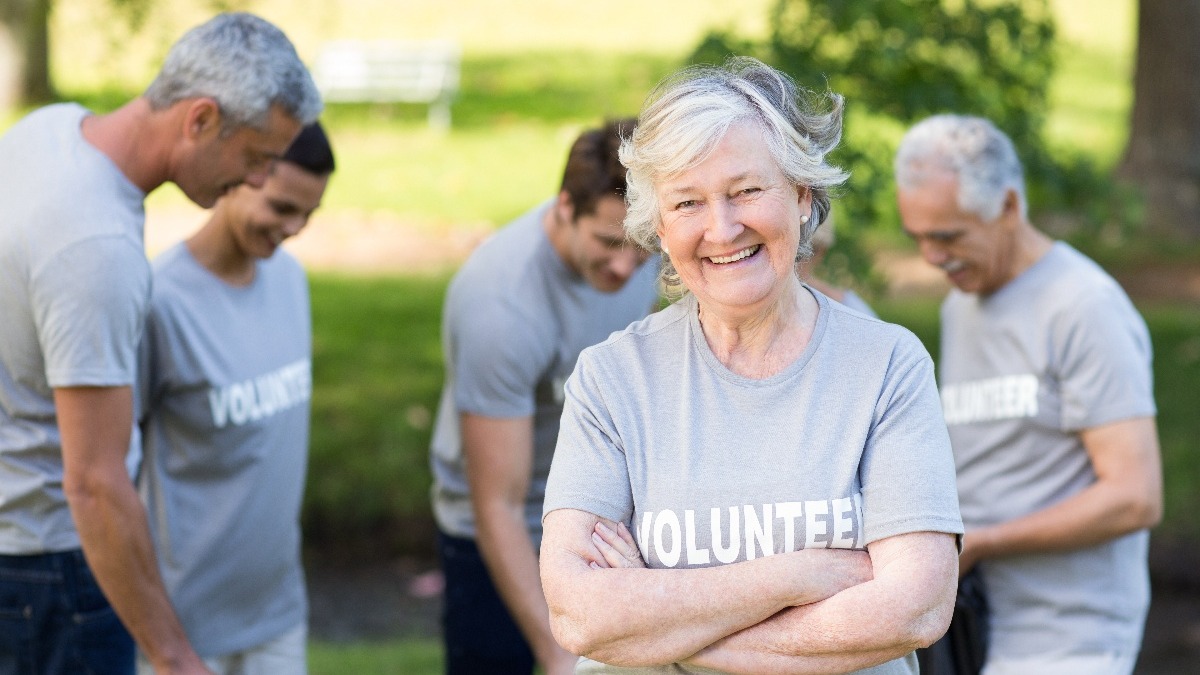 Fortunately, social opportunities for retirees are easy to find – and volunteering during retirement can be one of the most rewarding and fulfilling ways to spend your post-working years. Here are a few reasons and ways to get involved and stay active in your community well after you retire.
The benefits of volunteering in retirement
Research shows that volunteering is one of the best ways to spend your time in retirement, not just because it feels good. There are real, measurable benefits to staying active and engaged in social activities like volunteering after you've retired.
Retirees who stay active through activities like volunteering:
Whether you volunteer as an individual or with a group, volunteering is also an incredible way for retirees to socialize. Loneliness poses significant health risks, particularly to people of retirement age. Loneliness can even increase the risk of premature death, making it nearly as harmful as smoking.
When you volunteer, you build connections with people in your community. You're all focused on one goal; you'll see familiar faces if you volunteer regularly, and you get to meet new people each time you volunteer. The best part is, you'll get to meet fellow retirees like you as well as grandparents, young volunteers, families, and more. Volunteering is for everyone, and anyone can help out!
Volunteering in retirement? Why not just sports, art, or travel?
Many activities can stave off boredom in retirement (like picking up a new sport or hobby, traveling, or joining a community class). But none of them offer the combination of stimulation, personal reward, and altruism that comes with regular volunteering. Better yet, there's always work to be done to improve your community, so you'll never run out of opportunities to join a volunteering crew – and all it costs is time and a little sweat.
Twin Cities Habitat for Humanity volunteers know the benefits of volunteering in retirement. Here's how they describe their volunteering experience after they retired:
How to become a volunteer in retirement
If you're a retiree interested in becoming a volunteer, you have plenty of options. Whether you want to try it once or jump into a regular volunteer position with both feet, find the volunteer program that's right for you with these helpful links:
Volunteering lets you put your passion to work for your neighbors, your community, and yourself, no matter your skill level. Find out more about volunteering with Twin Cities Habitat for Humanity at the link below – we hope to see you on the job soon!