Last week, we held the 7th annual Women of Habitat Hope Builders Luncheon at the Hilton Minneapolis. The event not only highlighted the impact that women can provide within the community, but it also shed light on the opportunities affordable housing can provide for families, especially families with children.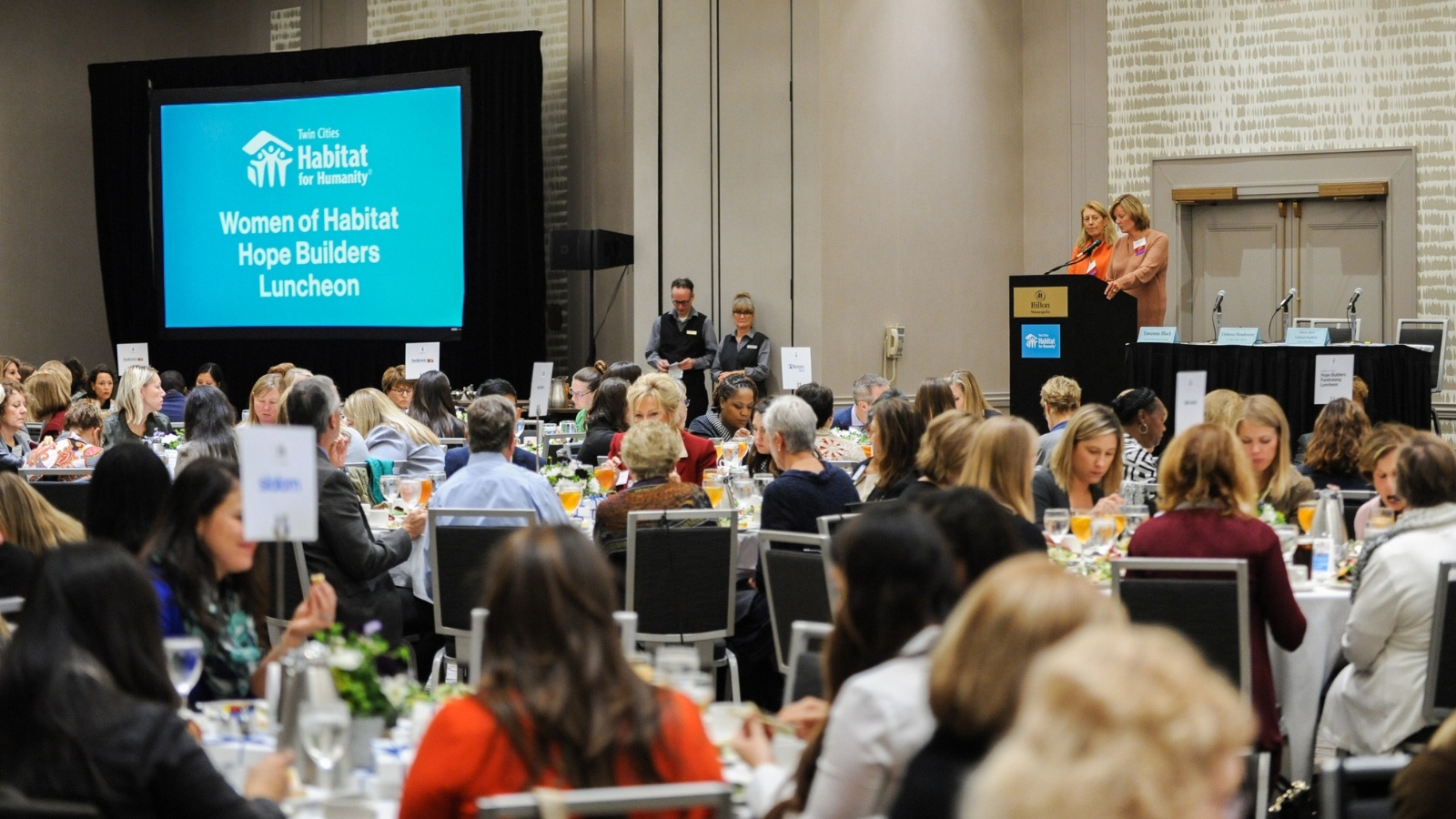 The luncheon began with Lynnisha sharing her story of how Habitat impacts generations through inspiration. Having grown up in a Habitat home with her sister Simone and mother Betty, she knew owning a home was a goal for her family - and she accomplished it! She shared that investing in your community is vital, and pulled from her experience in home ownership within the North Minneapolis area Eco-Village community.
Lynnisha also spoke on the importance of Habitat's mission "building generational wealth" and setting the standard for what children dream for in their futures.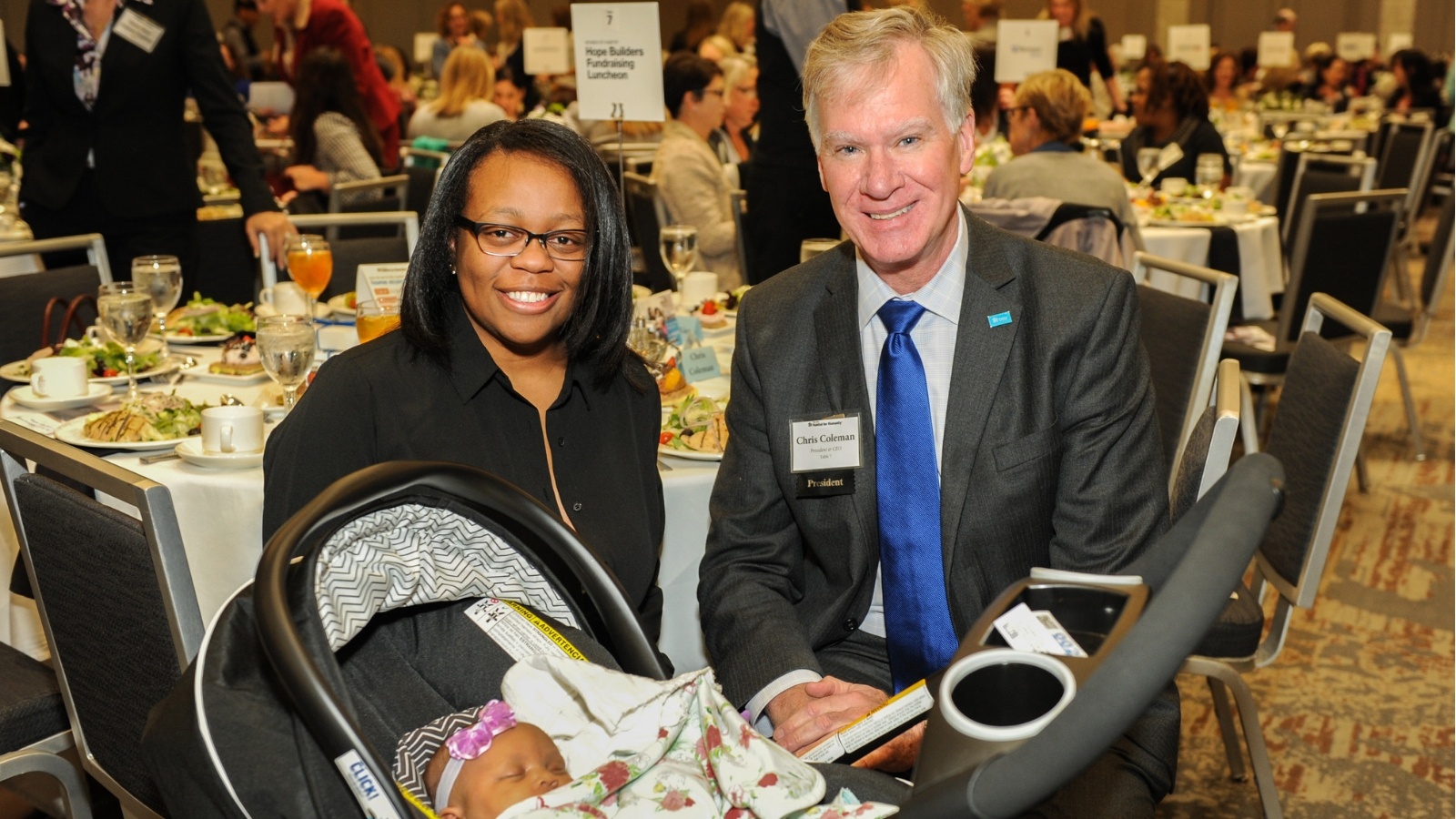 While the theme for the Luncheon was to Multiply the Impact, a different kind of impact was being made in the room. For the first time in the history of the luncheon, over 60% of the donations made were from first-time participants in the event - and that is something truly exciting to celebrate.
The Panel Discussion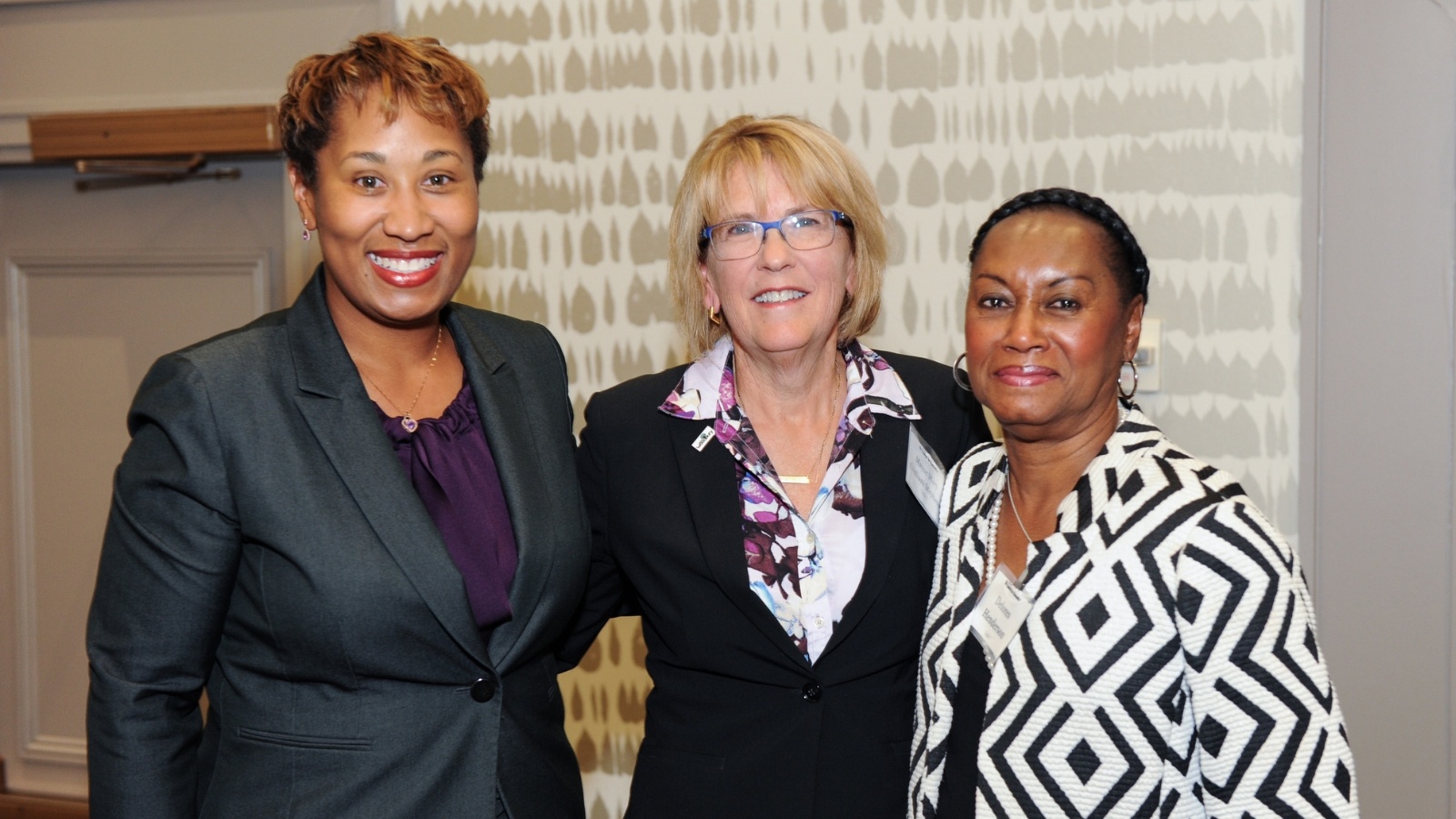 Panelists:
Tawanna Black: CEO, Center for Economic Inclusion
Mary Giuliani Stephens: Mayor, City of Woodbury
Delores Henderson: Retired St. Paul Public Schools Administrator
Listen to the Panel Discussion: WOH Luncheon
As the panel began, the discussion moved toward the impact of affordable housing. The themes of the discussion revolved around stability, partnership, and community.
"It's all a line - housing, employment, and education. You don't separate the three. You have a great education... you have employment. You have employment, you have housing. But many of our young people today don't have that stability that they really need. There is a great impact on the learning of our students in these classrooms. So the achievement gap will continue to widen as long as we have housing that many of our children will not be able to say 'I have a home, I have a community' and community means stability." - Delores
Everything flows together, and the generosity of donors are the start of the spectrum of change. Being able to build affordable housing can bring stable housing that leads to success for families in their employment, education, health, community, and future generations.
During the discussion, Delores shared her story with Ya Landa. She explained that Ya Landa's experience with homelessness turning into homeownership proves that as a community we can be there for each other.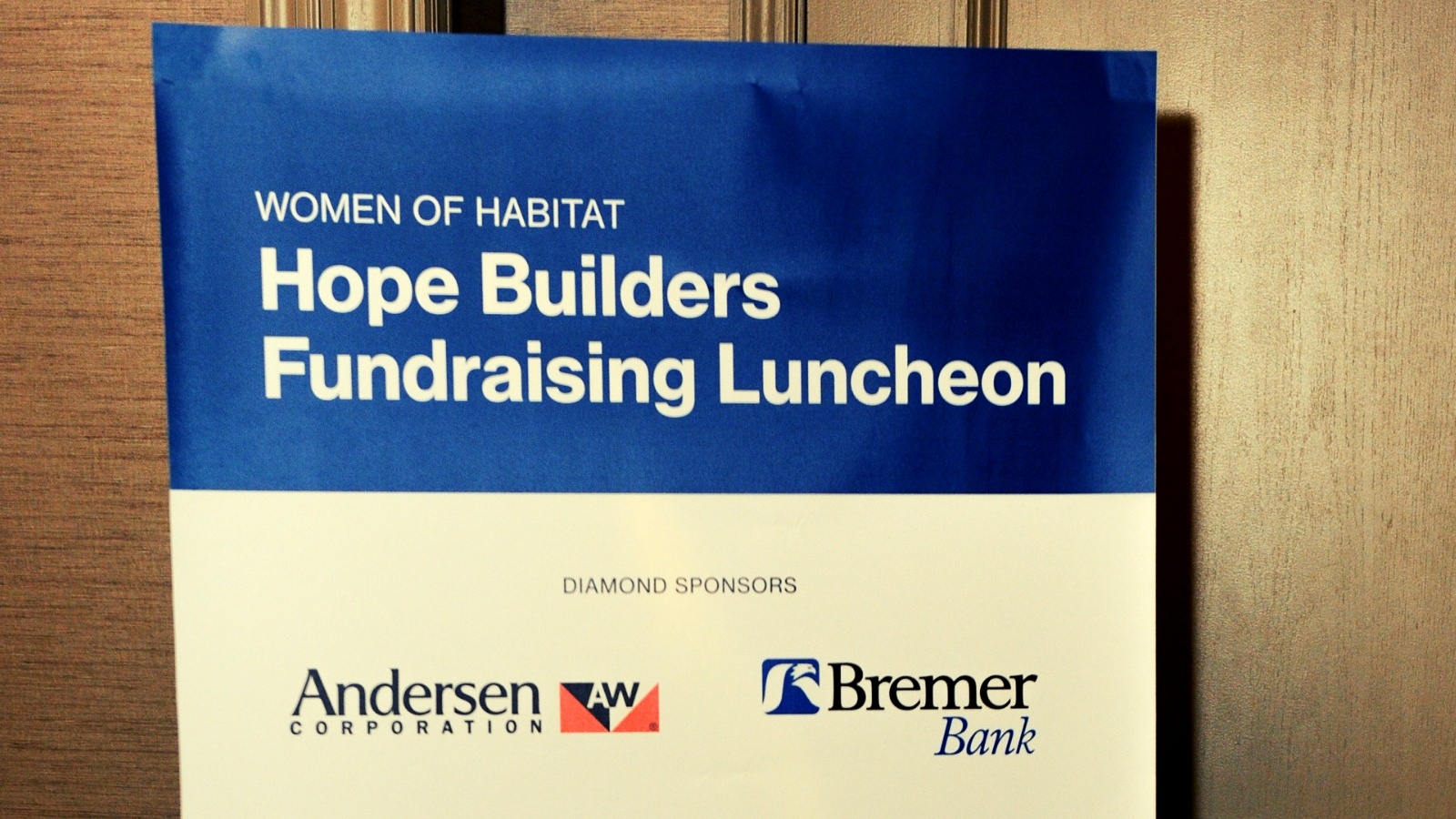 *photos taken by Paul Dinndorf*