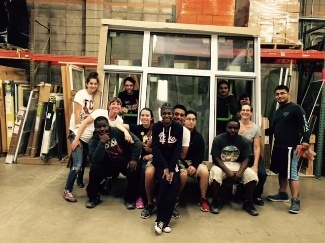 Youth mission trips from all around the Midwest have been coming to volunteer with Twin Cities Habitat for Humanity this summer. We are excited to have groups from Iowa, North Dakota, Nebraska, Illinois, and Wisconsin support Habitat in so many different ways.
Lake Valley Camp from Milwaukee is travelling around the Midwest visiting different colleges and volunteering along the way. They spent a morning at our Habitat ReStore in June.
On the same day, St. Luke United Methodist Church from Omaha Nebraska built Adirondack Chairs with Habitat. While visiting the Twin Cities, this youth group volunteered with many different organizations and visited some Twin Cities attractions like Mall of America and Lake Harriet.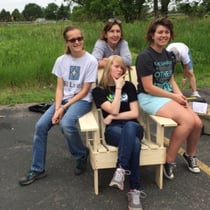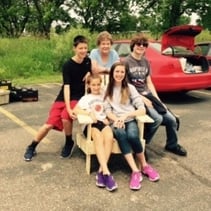 First Lutheran Church from Hoople North Dakota spent a day on an A Brush with Kindness home repair project in Minneapolis and also volunteered at our ReStore in late June!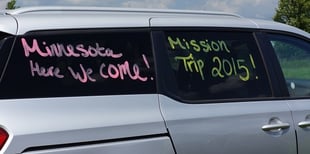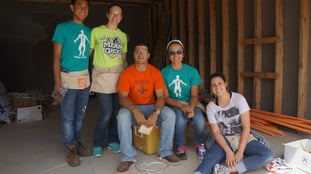 Corpus Christi Youth Group travelled in style from Illinois to the Twin Cities to take a week of their summer vacation to volunteer on our Hugo townhome building project. The students enjoyed their time volunteering in the Twin Cities. They have been working on putting up the walls and trusses on the Hugo home.
St. Thomas Aquinas Teens from Iowa are bringing a big group of volunteers to help in Hugo, the ReStore, and White Bear Lake this week!
Youth mission trips are a great team-building experience for youth groups, provide excitement and energy on Habitat sites, and empower students to do more in their community.
If you are interested in having your mission trip volunteer with Twin Cities Habitat, please contact Sarah Harris at sarah.harris@tchabitat.org or call 612-305-7164.