After challenging their congregation to a special fundraiser over the holiday season, the members of First Universalist Church of Minneapolis surpassed their goal and raised over $115,000 to sponsor The House That Love Built.
Earlier this week, volunteers officially kicked off their build season by raising the walls of The House That Love Built. In the weeks leading up to the build kick off, other volunteers had been hard at work at the Twin Cities Habitat Panel Plant, creating the frames to use during wall-raising.
The House That Love Built is located in North Minneapolis on Morgan Avenue, and will be a two-story home with three bedrooms and an unfinished basement once it's completed. First Universalist volunteers will be dedicating three full volunteer weeks to building the home, and have been working on framing tasks for their first week on-site. So far, the group has completed the home's first floor exterior and interior walls.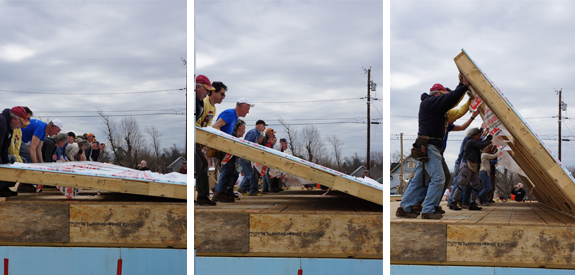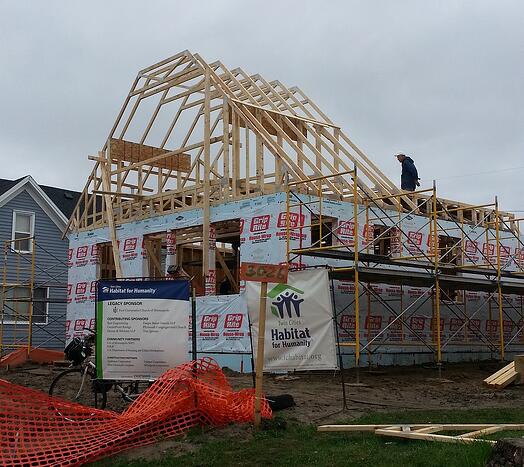 "It has been so amazing to work with First Universalist Church and to partner with them on The House that Love Built. They embraced the entire congregation in this effort, from young children to adults, and from experienced volunteers to new. It's been inspiring to see what their love has built," said Stephanie Nelson, Faith Community Relations Sr. Associate at Twin Cities Habitat.