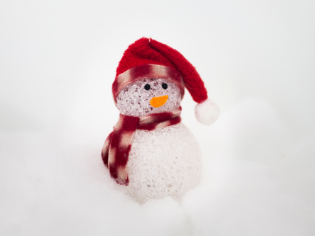 Many of us use this time of year to finish up our year-end to-do lists and share our time and treasures with others. Why not do both with Twin Cities Habitat?
Couldn't find the time to volunteer yet?
While the holiday season is especially busy, you can volunteer in a variety of ways! Making some holiday cookies for friends and family? Bake a few extra and help out as a cookie baker with Habitat! The cookies you bake will be shared with our dedicated volunteers. Want to do more? Sign up for a 2015 volunteer day on site or at the ReStore.
Have a year-end home improvement project?
If you recently made renovations to your house and have extra building materials or found you have home improvement supplies lying around, donate them to the ReStore! You can make extra room in your house and all of the profits from donated materials go to support local families in their journey to become Habitat homeowners.
While you're at the ReStore find the perfect gift with the top 10 stocking suffers from the ReStore or check out our new online store! Use promo code HOLIDAY14 at checkout to get an extra 10% off until December 31, 2014.
Were you looking for a cause to donate to?
Make a gift to Habitat before the year end to receive tax benefits and your gift will help more families like Angel and Patrick experience the Holidays in their own Habitat House. You can make a gift in honor of a special someone and help to provide affordable housing in the Twin Cities.


With the year coming to a close remember to make time in your Holiday plans for Twin Cities Habitat for Humanity!