Habitat for Humanity is best known for building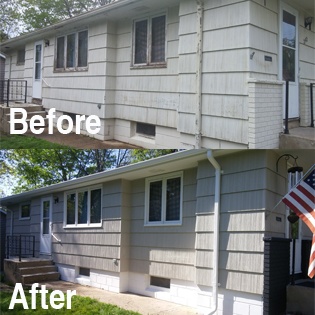 homes for low-income families. However, homebuilding is just one aspect of the work that Twin Cities Habitat does.

Habitat works toward its vision of a world where everyone has a decent place to live through a variety of programs and services including homebuilding, repair projects, foreclosure prevention, and advocacy.

A Brush with Kindness (ABWK) is a painting and repair program that helps families and individuals that already own their own homes to remain in them.

National A Brush with Kindness Week will be held September 19th to 26th.

Twin Cities Habitat for Humanity will be the host of the first-ever National A Brush with Kindness Week.

More than 40 Habitat affiliates across the country will be participating in National ABWK Week by doing repair work on 135 home preservation projects.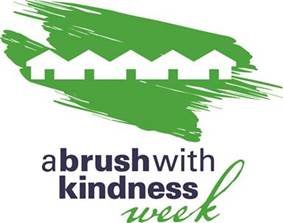 One of the projects that will take place in the Twin Cities during National ABWK Week is on the home of Nancy Finch, a substitute teacher who has lived in her home since 1981.
Nancy loves her neighborhood, has advocated for affordable housing in the area and takes pride in maintaining her home. Her current financial situation and physical disabilities have made her unable to continue to keep up with important home repairs.
ABWK paint and repair projects can stabilize individual households and entire neighborhoods and help homeowners like Nancy keep the homes they love.
On Saturday, September 19, we'll be kicking off National ABWK Week at Nancy's home. Click the button below for location information and to sign up.
A Brush with Kindness Then & Now
A Brush with Kindness began at the Twin Cities Habitat affiliate in 1998.
Twin Cities Habitat for Humanity partnered with Valspar, the official paint supplier of Habitat and a sponsor of national ABWK week, to launch the repair program aimed at helping low-income homeowners.
It was created to help meet the needs of some of the families with serious housing issues that were not being met through Habitat's traditional homebuilding model. Volunteers, donated materials and no-profit loans make the repairs affordable for homeowners.
Many partner families of ABWK are the elderly, individuals with disabilities, single parents, and veterans. Unable to afford the cost of necessary home maintenance, these families can face unsafe living conditions, city code violations, or insurance policy cancellation.
Today nearly half of the Habitat for Humanity affiliates in the United States have a repair program and Habitat now repairs more homes than it builds and sells each year.
In the Twin Cities, there are 50 to 60 new homes built each year and about 125 A Brush with Kindness repair projects a year.
Of the 1,800 ABWK projects completed by Habitat in the Twin Cities, roughly 60% have been for low-income seniors. Affordably maintaining a home's safety helps senior citizens stay in their homes, rather than moving to assisted living facilities, and saves them about $1,500 a month.
"Habitat for Humanity's home preservation work focuses on affordable housing in existing communities and often helps homeowners continue to live independently and securely in their homes," said Jonathan T.M.Reckford, CEO of Habitat for Humanity International.