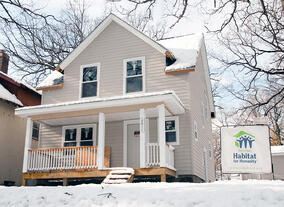 As an organization that fulfills the roles of both the bank and the builder, Habitat for Humanity has a unique perspective and valuable insight into the challenges faced by many families. The search for a home that is not only affordable, but also suits a families' needs can sometimes feel overwhelming and daunting.
Affordability
When we meet with partner families to evaluate their compatibility with Habitat's Homeownership program, we get a good idea of the issues in the Twin Cities housing market. One of the biggest problems encountered by families searching for a home is the cost of renting or owning in the metro area. Earlier this spring, a report was released that announced that average cost to rent in the Twin Cities broke $1,000 per month. This severely limits (or completely hinders) many families' ability to put money away in savings.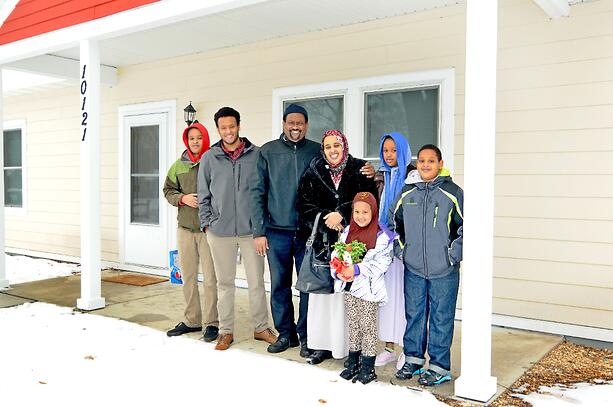 Habitat offers homebuyers affordable, fixed mortgages designed so that a family's housing expenses never eat up more than 30% of their monthly income. This "locking in" of the mortgage payment is a great stabilizer for families. It helps people budget better and often results in more saving, as families are not subject to the unpredictable nature of rental costs
Space
Another challenge families run into is the lack of units with multiple bedrooms. The average Habitat partner family has five members, and larger families typically have a harder time finding the space they need. Habitat homes are built with multiple bedrooms, and many layouts offer families the ability to expand (ex: finish the basement), if they so choose.
Accessibility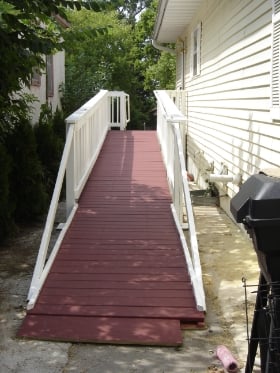 Some families that we work with express a need for accessibility modifications that are simply not available in most homes. The construction of a handicap accessible home can be expensive given some of the special material needs required, along with installation associated with those materials. Habitat typically builds 1-2 accessible homes each year, and follows the ADA's Standards for Accessible Design. Common modifications include:
- Wheelchair ramps
- Wider hallways/doorways to accommodate wheelchairs
- Roll-in showers and other bathroom accessories (grab bars, hand held shower heads, etc.)
- Ceiling track systems that allow for mobility within the house without using a wheelchair
- Tables/countertops that are built for handicap accessibility
- The placement of electrical outlets/switches so they are accessible to all in the house
Homeowner Education
Another way that Habitat hopes to help families on their journey to homeownership is by providing valuable training and requiring sweat equity from their partner families. The trainings and sweat equity help equip future homeowners with valuable skills and resources to ensure their success when they move into their homes.
Advocacy
Twin Cities Habitat also has an Advocacy program that strives to change the systems that lead to poverty housing and engage supporters in the work of increasing the supply of housing at every level of the housing continuum – emergency shelter, supportive housing, rental, and homeownership. This work is important, as the need for affordable housing is much bigger than what can be solved by Habitat programs alone.