The A Brush With Kindness regular crew is known as the "ARegs." The crew does a variety of work for homeowners looking for affordable home safety repairs and painting. So how does one become involved with the ARegs? Dave DeVoy provides some insight about his journey and what it's like to work with them.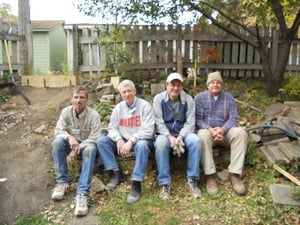 After retiring from a career as a software engineer in 2010, Dave started volunteering with Twin Cities Habitat. He'd long been involved in homebuilding and repairs and didn't have time to pursue this while working, so he was excited to start once he retired. He began with the Dakota crew building new homes with Habitat. He learned a lot from the master carpenters he worked with for four years. Dave also worked with A Brush With Kindness
at the same time.
Dave was immediately struck by how under-resourced the A Brush With Kindness crew was. At his first project, a house owned by a widowed grandmother, a significant number of repairs were needed. Unfortunately they couldn't make all of the repairs due to budget, staff, and volunteer limitations. A lot has changed since then.
During the Carter Work Project in 2010, there was a big increase in A Brush With Kindness' tool budget. Now they can hire licensed contractors to handle plumbing and electrical work that the volunteers aren't able to do. Jobs that the volunteers tend to work on are carpentry, plaster repair, and exterior work like fences and decks, as well as window repair.
Some of the challenges that have remained are the state of the houses they work on – many are in states of disrepair and neglect. But these things are part of what makes working with the ARegs fun, according to Dave. They never know what they're going to find, and everyone enjoys the work. The homeowners are also great to work with – Dave says they're very patient, and sometimes even give the crew delicious food!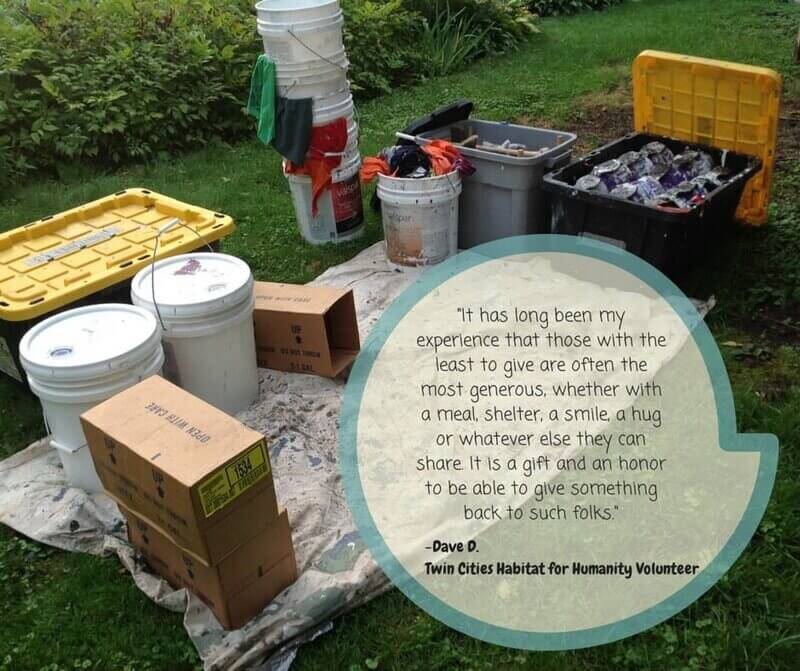 The staff for A Brush With Kindness are dedicated and hardworking, and provide much for the volunteers who work with them. Dave says the staff are "strictly awesome: They carry everything to site each day, provide coaching and assistance during the day, and clean up at the end of the day. All with grace and good humor."
The AReg crew itself has grown over the years as well. They started with three or four volunteers, and now they have around 12. They're always up for a challenge – and there are many in home repair! They have many different skills, which means they can rely on each other as resources when a new problem arises. Each of them is incredibly dedicated to the A Brush With Kindness mission.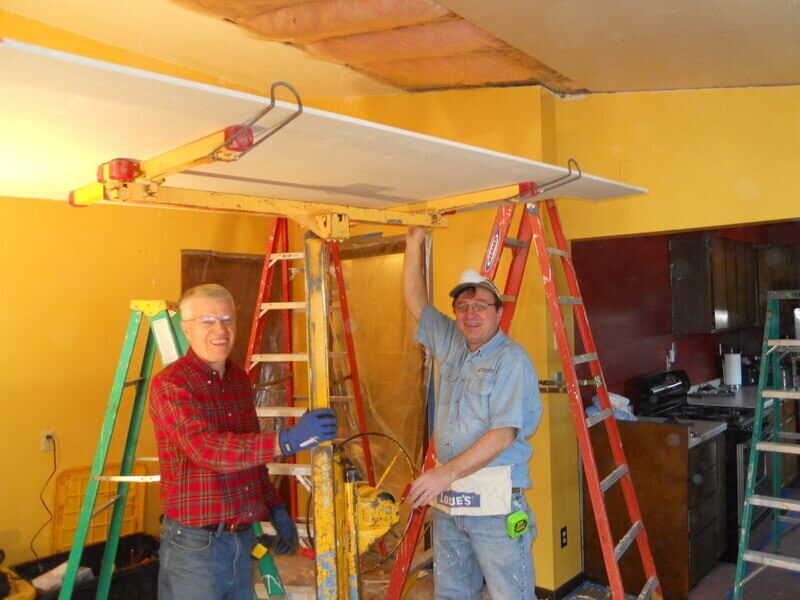 As a member of the ARegs, Dave also regularly works with AmeriCorps Volunteer Facilitators, who he says are "young, bright, dedicated and entertaining. Working with them is definitely a perk of volunteering."
Working with A Brush With Kindness for 10 years has provided Dave with a lot of insight into home repair, as well as with the opportunity to have once-in-a-lifetime experiences – like meeting President Jimmy Carter! Even on the more "normal" days, the ARegs find joy in their work and in spending time with each other. After all, half of what makes a job fun is the people you do it with.