Across the housing industry, and within our own homeownership program, the rule of 30% has long been the standard in determining whether or not a home is deemed affordable. This rule states that any family paying more than 30% of their household's income on housing costs is said to be burdened. So, what does this mean?
Where did the 30% rule come from?

According to a document published by the US Census Bureau, the root of the 30% rule can be attributed to the United States National Housing Act of 1937:
"The National Housing Act of 1937 created the public housing program, a program that was designed to serve those "families in the lowest income group." Income limits rather than maximum rents were established for family eligibility to live in public housing... Because the 30 percent rule was deemed a rule of thumb for the amount of income that a family could spend and still have enough left over for other nondiscretionary spending, it made its way to owner-occupied housing too."
What do we mean by housing costs?
When a family falls within our income requirements, and purchases a home with Habitat, their housing payment is set at 30% or less of the household's income. This payment includes principal and interest, property tax and insurance escrow, maintenance fund, and homeowner's association dues or ground lease fee, when applicable.
It's important to clarify that 30% should cover some other housing costs—not just a home mortgage payment. A 2017 study conducted by Zillow calculated the average annual "hidden costs" (property taxes, homeowners insurance, utilities homeowners pay each year and maintenance projects) homeowners in large metro areas spend each year. According to the study, the average Minneapolis/St. Paul household racked up an additional $8,828 in housing-related costs on an annual basis.
By setting a limit on housing costs for Habitat homebuyers, families can afford to use their income to cover other critical expenses that they may have skimped on or cut out completely with their current housing situations. Even with careful planning and budgeting, covering necessities like healthcare, food, transportation, child care, in addition to housing expenses, aren't always feasible—especially when a family is trying to stretch a limited income.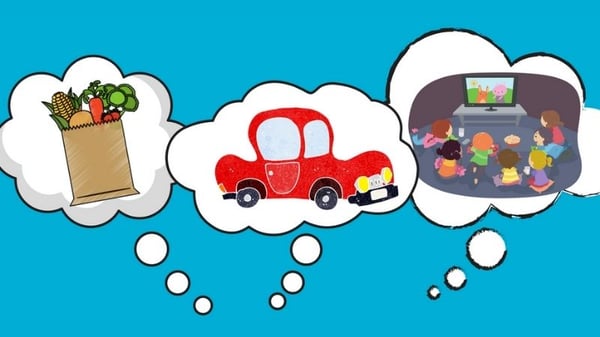 "Everyone deserves a place to call their own, raise a family, build memories with friends and family, become a part of strong neighborhoods and communities," said Shereese Turner, Chief Program Officer at Twin Cities Habitat. "Partnering with Habitat for homeownership will allow families to meet personal financial goals while investing for the future with mortgages they can afford. Like many we serve, I too have a story and a homeownership journey. Homeownership afforded my children opportunities that I did not have growing up. It allowed their curious minds to blossom and preparedness to go out into the world and never question if they can or cannot. Homeownership is even more important today, necessary, and attainable. Homeownership gives our future leaders the means to do whatever their minds and hearts desire – anything is possible when you have the resources."
It's important to note that the 30% rule doesn't just apply to families in need of affordable housing. In fact, according to the Minnesota Housing Partnership, one out of four Minnesota families is paying more than 30% of their income on housing costs, leaving less for other needs. It would be wise for anyone looking to purchase a home to work with a percentage close to this number, in order to have a realistic idea of what they should be spending on a home, and make sure to include additional housing costs (i.e.,"hidden costs") to that number. You can also read our first-time homebuyer tips blog, which is filled with advice from our very own Habitat staff!
Paying it forward
An important element of Habitat's Homeownership Program is that families are set up for success after they move into their home. They are educated on handling unexpected housing-related expenses, and are trained on basic home maintenance. Families also establish savings and home maintenance funds, and have a realistic expectation of what their housing costs will look like each month. Those affordable monthly housing payments made by Twin Cities Habitat homeowners, combined with philanthropic donations, make it possible for more families to open the door to a safe, affordable home.