This story began with a member of the Maple Grove community deciding to donate land and say "yes, in my backyard" to Twin Cities Habitat and the partner family that worked so hard to buy their home.
After six months of building an accessible home alongside a family, the day was finally here to dedicate the home and celebrate all the work that the partner family and volunteers went through to make this dream a reality. Let's quickly recap some things that went into this home before we share the dedication.
First off, on the first day of the build - which happened to be our new CEO and President's first day as well - Chris went out on site and met some of the many Thrivent volunteers for the day's build.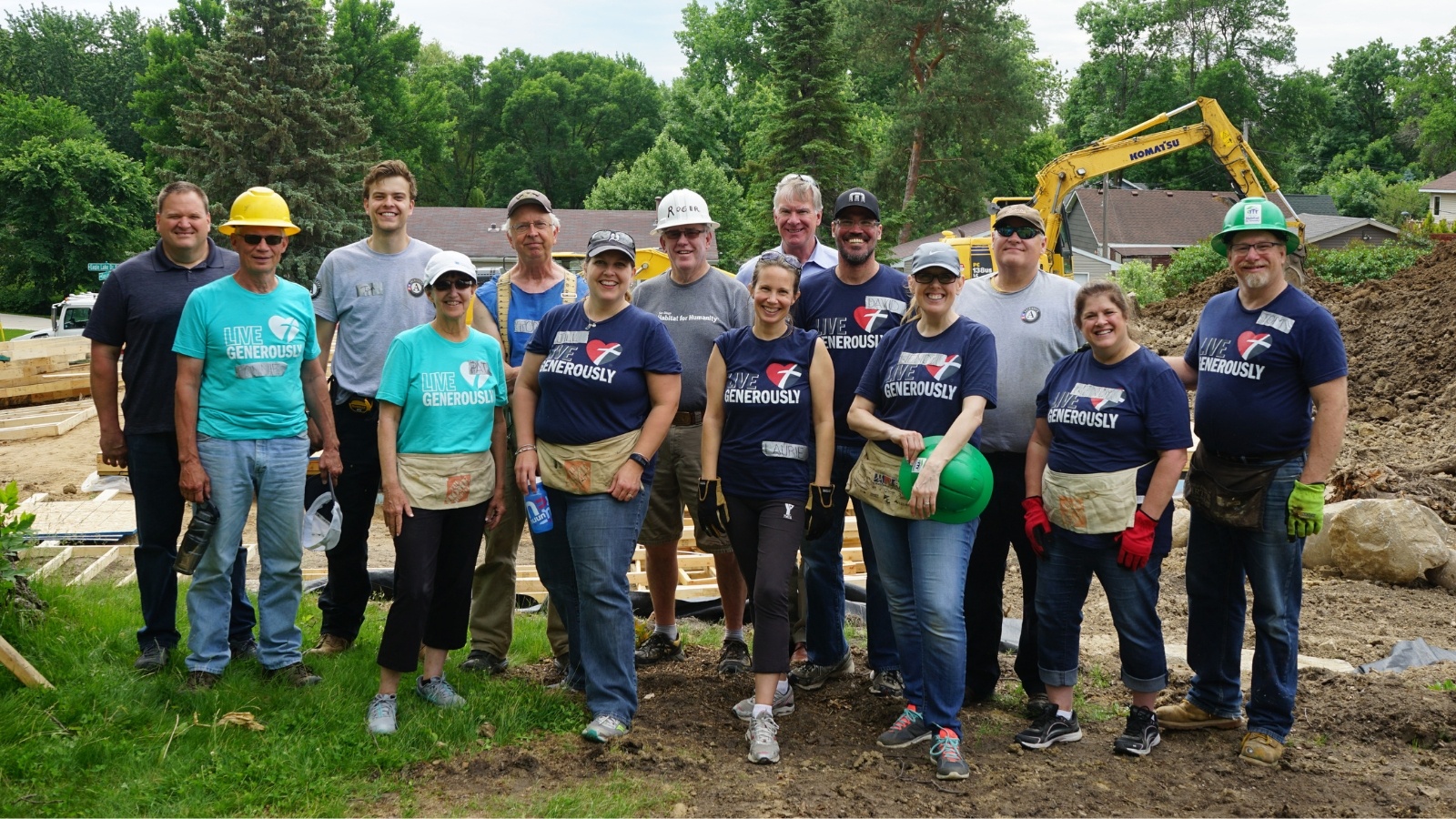 Over the course of the build, about 900 volunteers worked on the house. Many of them came from Thrivent, who sponsored the build. Along with Thrivent was also a volunteer team lead by the family that donated the land, long-time volunteer and team leader Wade, three of our AmeriCorps members, and one of our awesome regulars - Roger! As usual, so many fantastic people gathered together to accomplish something great for our families that choose to partner with us!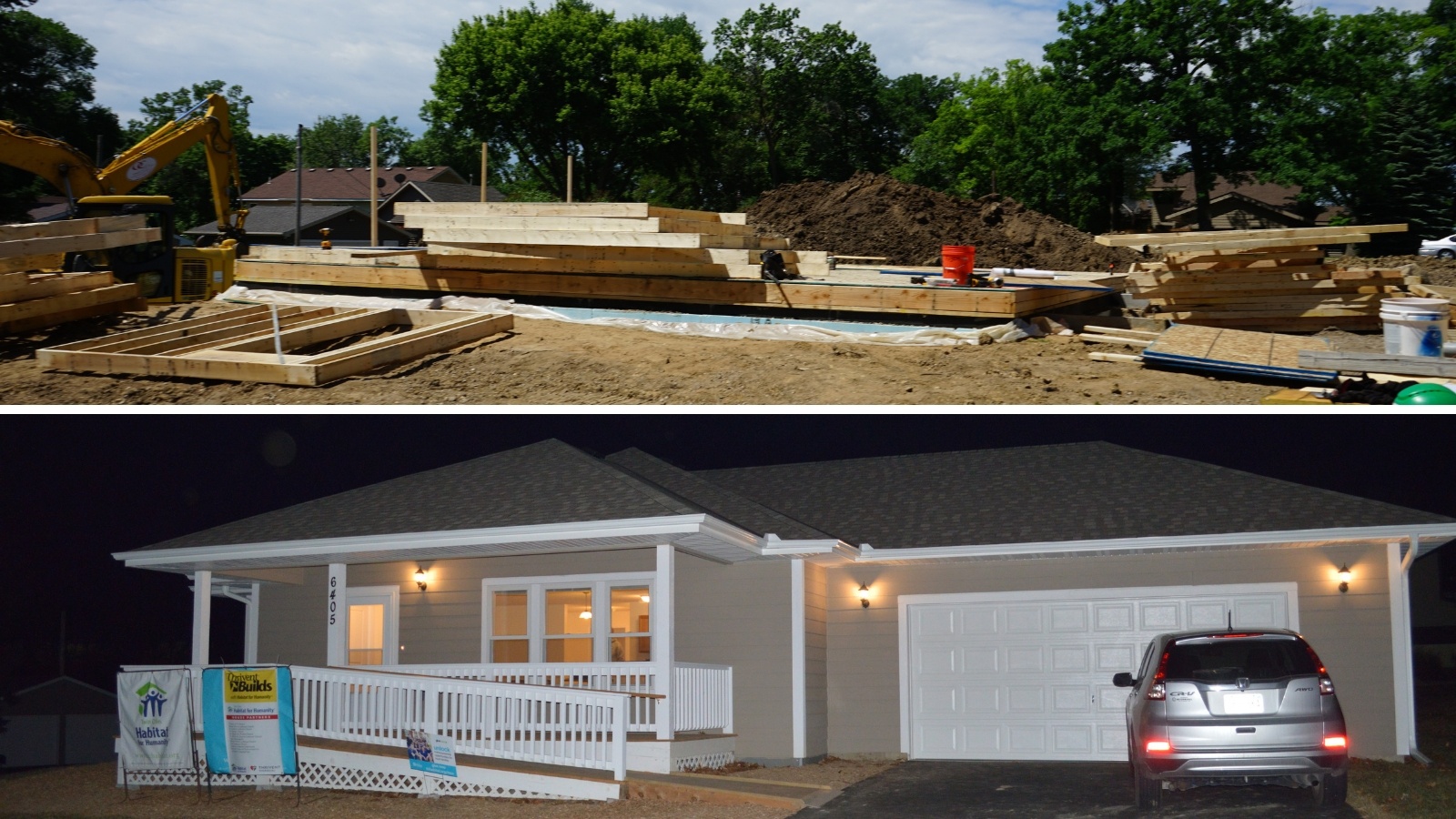 Now let's talk about the family who purchased this home through Habitat.
After 18 years of renting, Sharmarke and Ladan decided it was time to own their own space. They currently live in a two-bedroom apartment; but decided to grow into a new space large enough for their family to thrive.
They have lived in Minnesota for four years and love to take their children to the beautiful parks and lakes that Minnesota has to offer. When asked what they are going to do with their new home they said, "make it home- a safe place for all of us to grow, care, and love."
They had one special thing to say to the volunteers and everyone who supports Twin Cities Habitat at their dedication, "I'm really thankful for Habitat and all the volunteers that were a part of it. We thank you from the bottom of our hearts. And thank you to all the neighbors. This is a dream come true… I'm speechless. Thank you a million times."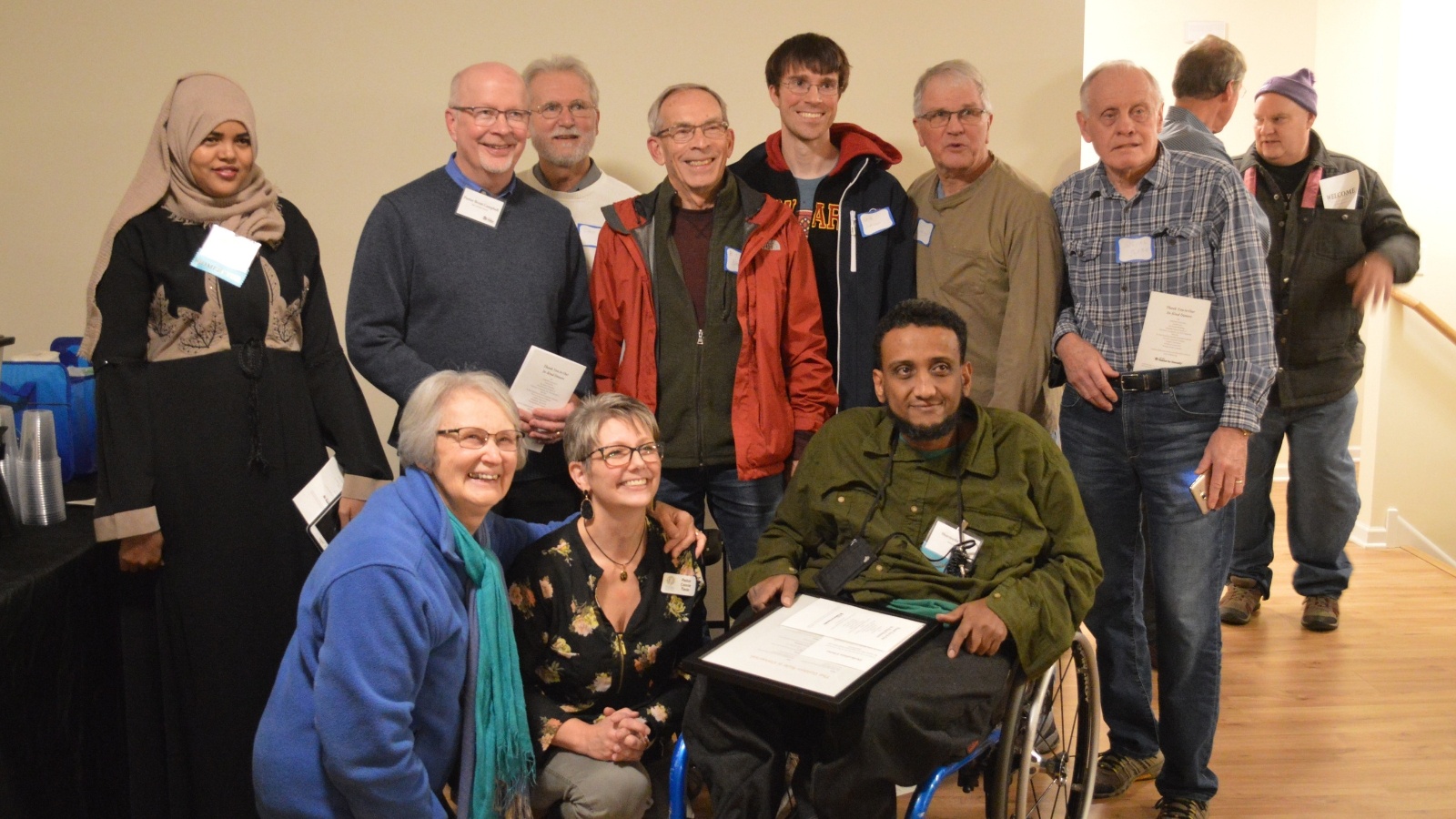 Habitat stories are only possible through the kind donors, sponsors, and volunteers who learn that affordable housing makes a positive impact on the families - and that extends to the community. The only way to support more families is for more people to say "yes, in my backyard" - and that's how we make a difference in Twin Cities area communities.