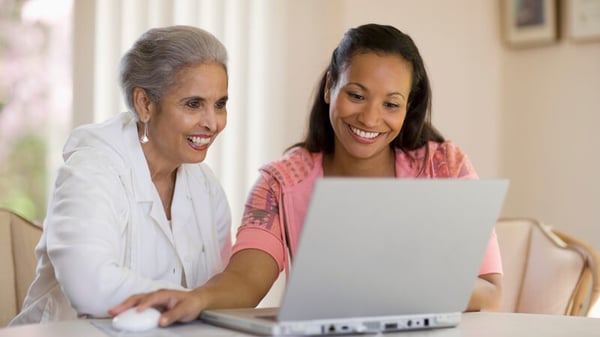 Estate planning is an important—and sometimes emotional—process which provides direction on how to handle your assets at the end of life. Through this process, many people choose to include charitable contributions to support causes important to them. This planned giving allows people to leave an impactful legacy of support at no cost today.
Types of Planned Gifts
The most frequently made planned gifts are bequests, meaning you list a charity as a benefactor in your will. Planned gifts can be made with cash, or by donating assets such as stocks, real estate, or business interests—the possibilities are endless. As an additional bonus, planned gifts can provide valuable tax benefits. If you've supported Habitat as a loyal volunteer or donor, a planned gift is also a wonderful way you can continue your support for years to come.
A unique way you can make a big impact with Twin Cities Habitat is by including real estate and/or land in your planned giving. Securing land for Habitat homes is harder than ever in today's market, so you can make a big difference with this type of gift. Plus, experienced Habitat staff are happy to walk you through each step of the process.
Planned Giving with Twin Cities Habitat for Humanity
Planned gifts provide the resources that create extraordinary opportunities for local families who partner with Twin Cities Habitat--both now and into the future. And anyone can make a difference with planned giving. Naming Twin Cities Habitat for Humanity as a beneficiary in an IRA, life insurance policy, other financial account, or in your will is one simple way you can provide for Twin Cities Habitat's future stability and growth.
You'll also become a member of our Legacy Circle, a very special group of individuals who've demonstrated forethought and generosity to support local families as part of their legacy.
Many Habitat supporters choose to include a donation in their estate plans as a way to create long-term impact. When you make a donation to Twin Cities Habitat in your will or trust, you make the transformative power of homeownership part of your legacy. These commitments allow Twin Cities Habitat to plan—and build—into the future.
FreeWill with Habitat for Humanity
Leaving a legacy is easier than ever before thanks to our FreeWill online tool. With this fast, convenient, and secure platform, you can create a will, advance care directive, and more. There is no cost—we offer this tool as a gift to you.
When using FreeWill, you simply specify the amount or percentage from your estate you'd like to leave to family, friends, and causes important to you. This way, you can make sure to have a positive impact for generations to come, without any upfront cost in your lifetime.
Planned giving is an option for anyone who wants to build a legacy, regardless of income or age. You can read these inspiring stories about the wide variety of people who have included planned giving as a way to contribute to Twin Cities Habitat for Humanity.
A little planning can provide a lot of peace of mind. Creating a will, or other legal document, outlining your wishes is critical for a smooth process. And including Twin Cities Habitat in your estate plans creates a lasting legacy through the stability of homeownership for generations to come. We are truly grateful to all of our donors who have chosen planned giving.
If you're ready to create your will online, get started now with FreeWill.
If you'd like to talk more about planned giving with a Habitat staff member, please contact Laura Tanner at Laura.Tanner@tchabitat.org.