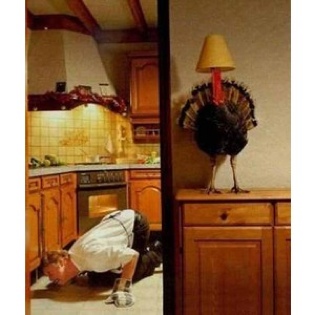 Thanksgiving day is an invitation to think about all that we're thankful for in our lives. My family has a tradition of writing something in a "Thankful Book" on Thanksgiving, as well as other holidays. So I thought creating a short Thankful Book for everyone who works at Twin Cities Habitat for Humanity would be a good way of sharing our blessings.
At Habitat, our work gives us daily reminders of things to be thankful for. We have the opportunity to share in and support the hopes, dreams, and blessings of Habitat homebuyer families, donors, sponsors, volunteers, staff, and those in the process of trying to become Habitat homeowners.
At Habitat, we work with parents who are thankful for finally being able to give their children a stable, secure home to live in. They're thankful they'll be able to finally afford to give their children healthier food to eat, more access to healthcare, better educational opportunities, and the brighter futures that come with those educations.
The children in Habitat families regularly tell us how thankful they are for being able to have room for everyone in the family, and for being able to create friendships, in and out of school, that won't have to be forgotten because they had to move again.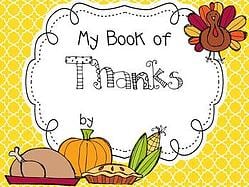 The 17,000 volunteers we work with each year at Habitat regularly share how thankful they are for being able to give back to their communities. They tell us how much they enjoy the feeling of being a part of something meaningful and worthwhile. And it inspires us every time we hear one of our volunteers, donors, or sponsors tell us how much of a positive impact on their own lives actively supporting Habitat has been.
As meaningful as the work we do is, sharing it with a committed, smart, and passionate group of full and part-time staff, interns, office volunteers, AmeriCorps members, and leaders, makes it even more of a blessing. There's a glow from the heart, and light in the eyes of the people around us that comes from doing work that makes the world a better place.
To give you a chance to hear firsthand what the people who work at Habitat are thankful for, we asked them to share their thoughts, and we've shared them below. After you've read them, consider making a donation to help other families have a home of their own next Thanksgiving.
Jill, ReStore Manager said, "I am thankful for my new job that is full of purpose and meaning, my happy life, and bananas. I couldn't get through the day without them."
Allie, Project & Family Coordinator said, "I'm thankful for a God who loves me, a loving and supportive family who always stand behind me and a job where I can live out my passion for serving others every day!"
Anne, Constituent Management Assistant, said, "I'm grateful for poetry, free museums, a health care bill that's more affordable than my cell phone bill, Aesop Swift, and a working heater in my home."
Lan, Leadership Giving Officer, said, "I am thankful for the safe and loving home that I go home to every night. I am thankful that my work helps families create a better and brighter future for their families through affordable homeownership."
Matt, Communications Manager said, "I'm thankful for my healthy family, my new home, smartphones, and that I live in a community where thousands of people give their time and money to help families own homes."
John, Communications Specialist, said, "I'm thankful to have children who make me laugh daily and inspire me with their compassion and talent. I'm thankful to have a wife who is a great mother and who still finds the energy to help others even when she's tired from working so hard. I'm thankful for work that lets me use my talent to make a difference in the world. And I'm thankful for my dog Lily, who thinks I'm cool just the way I am."
Cristen, Director of Family & Community Programs said, "I'm thankful for the blessings in my life, including my wonderful family – my 11 month old daughter, Cora, and my husband, Kevin. My affordable home and wonderful neighborhood and to work at a place that cares so deeply about the families in our community."
David, Public Funding, Grants, and Government Relations Program Manager said, "I know one thing I am thankful for is my great new job here at Twin Cities Habitat and the amazing people I get to work with every day."
Susan, Grant and Staff Writer said, "I'm grateful that my parents are doing well as they enter their 80s. My brother was recently laid off after 15 years with the same company; I'm thankful that I can offer a place for him to land in my home, if he needs it."
Brian, Director, Marketing & Communications said, "I'm thankful for my new home, my healthy kids, my beautiful wife, and working for an organization that makes a difference in the world. Oh yeah, and my co-workers are pretty awesome too!"
David, Habitat Site Supervisor said, "Every day I pray that the work I do and the way I do it will bring hope, life and courage to everyone with which I come into contact. I am so thankful for many opportunities that I have at Twin Cities Habitat for Humanity to live that prayer every day."
Lisa, Resource Development Consultant said, "I'm thankful for getting to work at a place with a wonderful mission to help families thrive. I'm VERY thankful to my bone marrow donor for saving my life!"
Becky, Digital Marketing Program Manager said, "I am thankful for my family, my health, the opportunities that I've been given in the last year, and of course, my new puppy, Skylar! "
Kate, Director, Donor & Volunteer Development, said, "I'm thankful for my amazing, spirited children, a safe home to raise them in, a community that surrounds them with kindness and opportunity, my friends and family who are so dear to me, my yoga practice, a job that allows me to continue to grow and be inspired by both the people and the work."
Ed, Public Grants Coordinator, said, "I'm Always Thankful for the Opportunity to Work with Such Wonderful Co-Workers Here at Twin Cities Habitat in Providing Quality Affordable Homes to Our Homebuyers. But in addition to that & the Wonderful Family that I have, I'm especially Thankful This Year for the early, but safe, arrival of my new Twin Grandchildren; Born the Week Before Thanksgiving."
Megan, Events Program Manager, said, "I'm thankful for new opportunities and experiences, and family and friends who enrich my life every day."
Mike, Director, Land Development, said, "I'm proud to work for one of the preeminent Habitat affiliates in the Country."
Kaitlyn, Resource Development VISTA, said, "I am thankful for my healthy body this year which allows me to be active outside with my friends and family!"
Sean, Volunteer and Constituent Engagement Associate, said, "This year I am most thankful for my happy and healthy family. I am also thankful for the opportunity to start a new job here at Habitat and to be part of creating affordable homes so that other families can also be happy and healthy."
Marcia, Construction Intern, said, "I am thankful for my health and strength, and I am also thankful for my real family and my Habitat family."
Sara, Executive Assistant, said, "This holiday season I'm grateful for the following, in no particular order: my new home to call my own, a happy and strong family (now including a brother-in-law!), supportive co-workers who are more like friends, caffeine (coffee, diet coke, ALL OF IT), and last but certainly not least, my health. Cheers to a happy holiday season ahead with continued blessings and hard work that bring deserved peace and joy. "
Riley, Constituent Engagement Senior Associate, said, "All the great people in my life (family, friends, co-workers)" Riley also added a quote, "Piglet noticed that even though he had a Very Small Heart, it could hold a rather large amount of Gratitude." -A.A. Milne, Winnie-the-Pooh
Connie, Human Resources Intern, said, "I am so very thankful for my family and friends that continue to support me through good times and well say the rocky roads. I am thankful for everyone here at Habitat for their loving hearts and happy spirits that have welcomed me with respect and dignity."
Jessa, Family Selection Assistant, said, "Friends, family, and great co-workers. For warm socks, enough nutritious food to eat, and good literature. For modern technology that helps people maintain connections from across the globe. I'm thankful for the kindness of strangers, and human relationships."
Aaron, Controller, said, "I am very thankful for my new job here at Habitat, for all of the wonderful people I've met at Habitat so far, and for the work Habitat does! I am also extremely thankful for my loving wife and two beautiful little girls."
Sarah, Youth Engagement VISTA, said, "I am thankful for my family, friends, good (free) Thanksgiving food, and having a 5 day week."