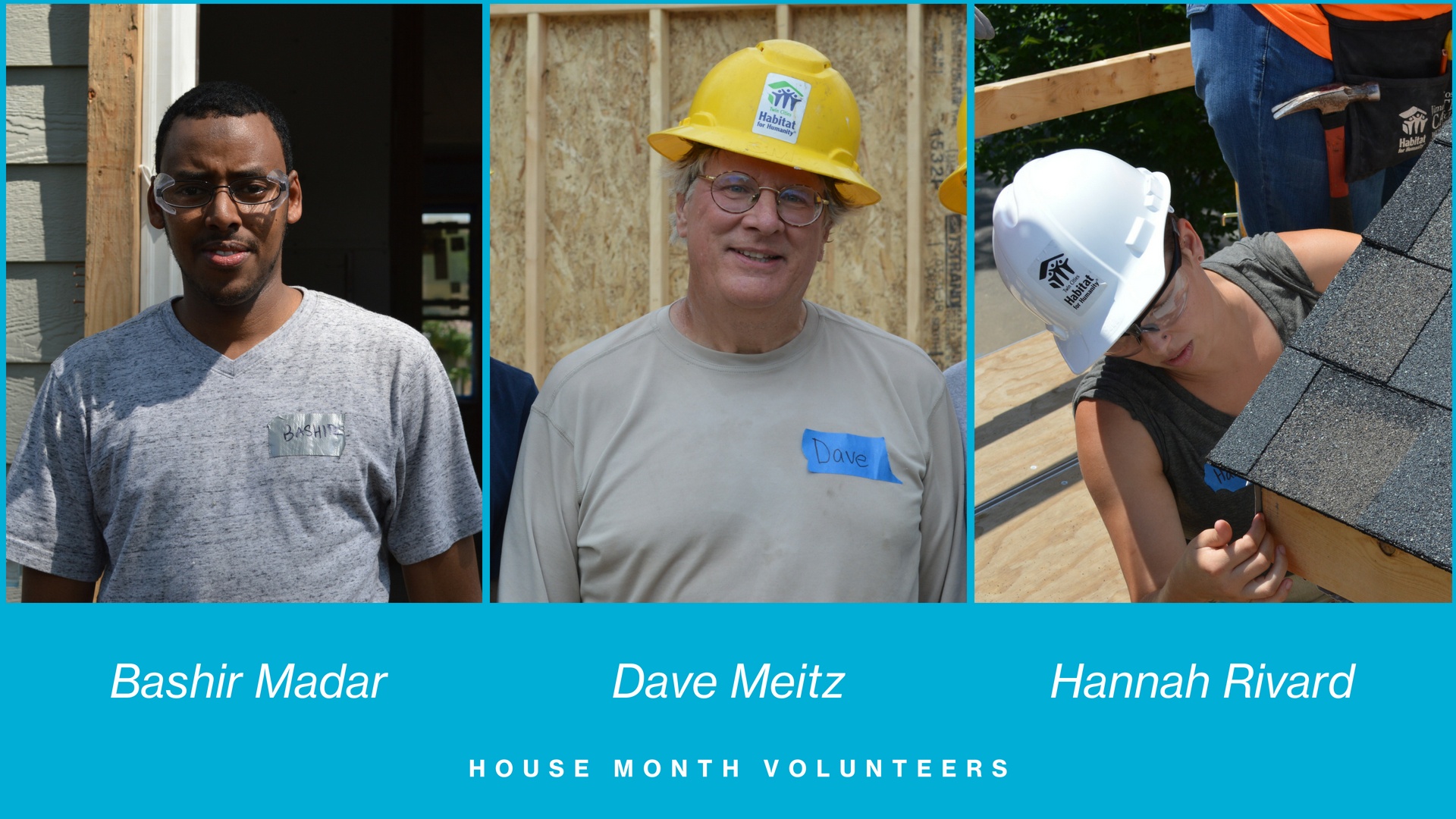 House Month Volunteers are individuals who choose to give a month of their time on a single project. They go through a training class, and get to see the progress of a home for an entire month! How exciting is that?
Not only is it interesting to see how much can be done on a home within that time-frame, but a House Month Volunteer also gets to meet several groups of volunteers that come to help and grow a rapport with the site supervisor and/or AmeriCorps member.
Dave and Hannah have both finished their hard work on site, and Bashir is working right now - so we wanted to share a little bit about each of them and what they had to say about their service as a thank you for all their hard work.