It's wonderful to have traditions like Thanksgiving that ask us to slow down, reflect, and give thanks. This year, we're sharing notes of gratitude from Twin Cities Habitat for Humanity clients, supporters, and staff, past and present. But also know that we're all very thankful for YOU!
Deborah, Habitat Homeowner since 1998
"I was blessed with this house through Habitat, so I want to be a blessing to anybody else who needs a place to stay, or a place to eat. My house is always open. I'm proud to be able to do that, because nothing is promised in life. That's just me—the way I was brought up. I love life!"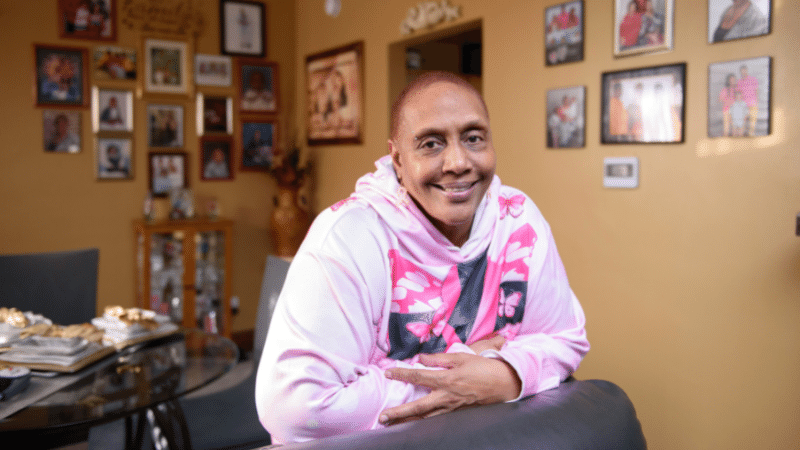 Read Deborah's full story here >
Sienna, Deborah's granddaughter
"I'm so grateful and blessed that my happiest moments with my family occurred in the house that is capable of bringing all sorts of people together. A home that gives you love, comfort, and enjoyable, unforgettable memories that one, including myself, can only cherish."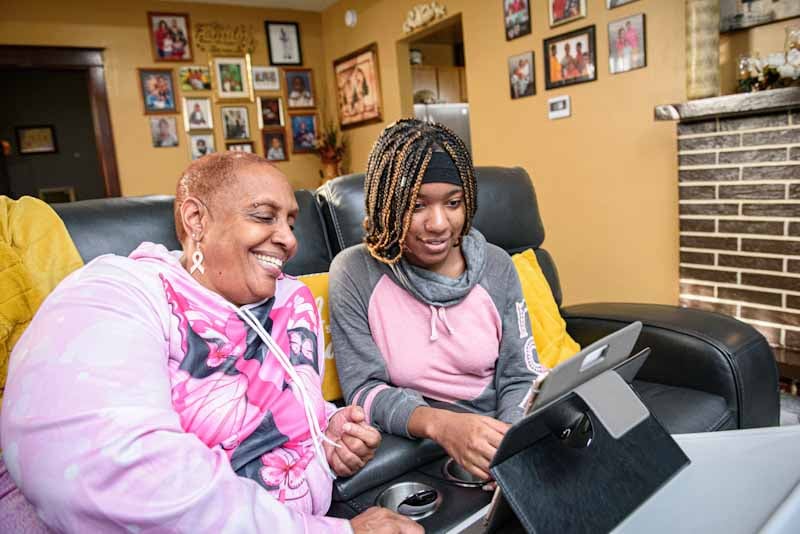 Sienna, right, wanted to share her own experience of her Nana's Habitat home. Read her story >
McKinsie Clyde, Twin Cities Habitat Site Supervisor
"I know that this is the best work force I will ever get the chance to work with. I cannot thank our volunteers enough for their dedication to our mission, and their hard work, patience, humor, and kindness."
Earlier this year, McKinsie wrote how the volunteers have inspired her to stick with Twin Cities Habitat for 14+ years >
Derek Lee Miller, ReStore shopper
"Not only do I get a deal, the proceeds go to support a genuinely good nonprofit organization; everyone genuinely wins. ReStore keeps stuff out of landfills, gives me a good deal, and supports Habitat. It's great that these three individual goals can come together like that."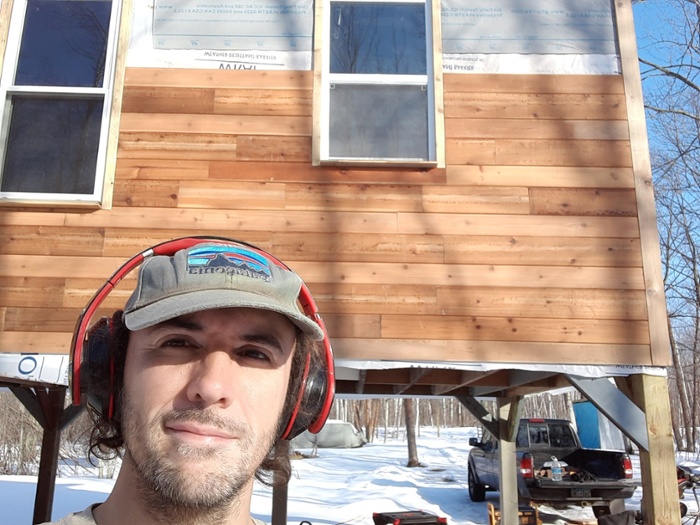 Derek Miller is a local carpenter, artist, and theater set designer. He loves visiting ReStore for inspiration and materials for all his creative DIY projects. Read more >
Cynthia, Client of Habitat's A Brush with Kindness home repair program
"I don't know if I have all the words to express how deeply moved I am for all of you who found it in your hearts and busy lives during this critical period in our world of COVID, to come and work on my home. I am so grateful and thankful to have met such a wonderful group of people. I appreciate all that you've done. You've made a dream come true."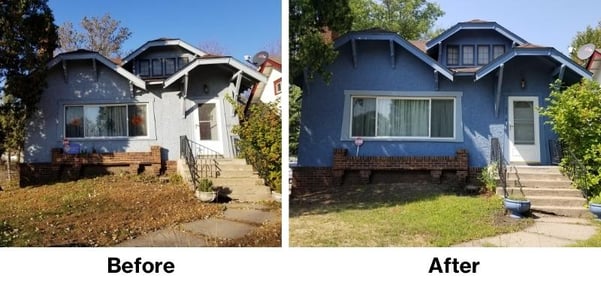 Read about Cynthia's home transformation through A Brush with Kindness >
Christopher Jurewitsch, Twin Cities Habitat AmeriCorps Member
"A huge part of what keeps me going every day is my cohort of fellow members and field staff. Everyone that I work with has been amazingly supportive to me and my fellow members, and our crew feels just like family...I'm forever grateful for making the decision to join this AmeriCorps program, and I hope that the skills and connections I've gained will stick with me forever."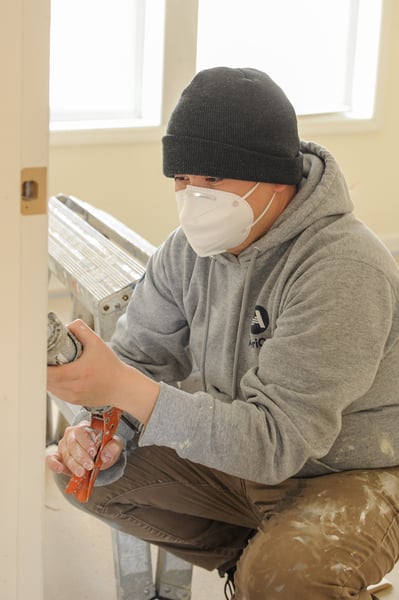 Christopher Jurewitsch shared what makes Habitat's AmeriCorps program so meaningful for him >
Rick Hathaway, Habitat for Humanity International Area Vice President for Europe and the Middle East
"It is encouraging to see that [Ukrainian refugees'] long and painful road to the border is met with compassion and kindness from Habitat for Humanity colleagues and so many others. We are very grateful for the support from Twin Cities Habitat for Humanity. Your support will further the work of Habitat organizations in Romania, Poland, and Hungary around decent and dignified shelter options for Ukrainian families."
A huge thank you to the many donors who gave more than $110,000 for Habitat for Humanity's Emergency Ukraine Response in spring 2022! Read about that effort here >
Camila, Habitat homeowner since 2019
"Habitat has given us the opportunity to be those community members and to give back. After the way we grew up, that feels like success on so many levels. Right now, I'm in school to be an International Board Certified Lactation Consultant, and I received a grant that's paying for all the schooling and the internship that I start in September. Again, none of those things would be possible if we didn't have this root, this center, this place, and it couldn't have happened in a better place in our lives. We just feel really, really lucky."
Camila, pictured above, won our 2022 homeowner photo contest! We talked with her about her experience as a Habitat homeowner. Read her story here >
Barry, Volunteer, Third Act Regular Crew
"We really believe that stable homeownership and stable housing gives people that leg to do so many other great things. So we really take that to heart – that housing and hunger have to be at the beginning of things or people cannot succeed."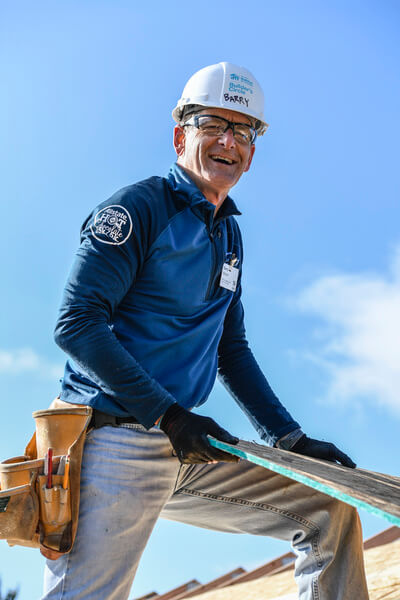 Barry started his own regular crew of volunteers called 'The Third Act' >
---
We hope you enjoyed reading these messages of gratitude—and that you're able to take a moment this holiday season to reflect on what you're grateful for. From all of us at Habitat, thank you for being a part of this big-hearted Habitat community.