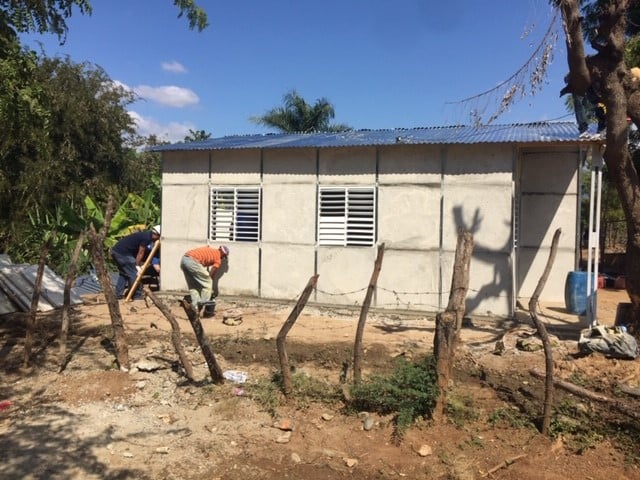 Guest Blog by by Peter Myers
Global Village Volunteer
Day One of our week in San Juan de la Maguana:
We were greeted at the hotel by our local Habitat coordinator, Nongelys, and our engineer (aka site sup) Roberto. We managed to pack all 18 of our Twin Cities Habitat for Humanity crew into two not-very-large vans for a half-hour ride to an outdoor factory where we'd be making concrete slabs for future houses. It was certainly a new construction technique for most of us ,but after a short training period we got the hang of it.