Every adult should have the right to live independently, even as they age. That's the basis of Age Well at HomeTM (formerly Age in Place), a program from Twin Cities Habitat for Humanity that helps older homeowners live safer, healthier, happier lives at home.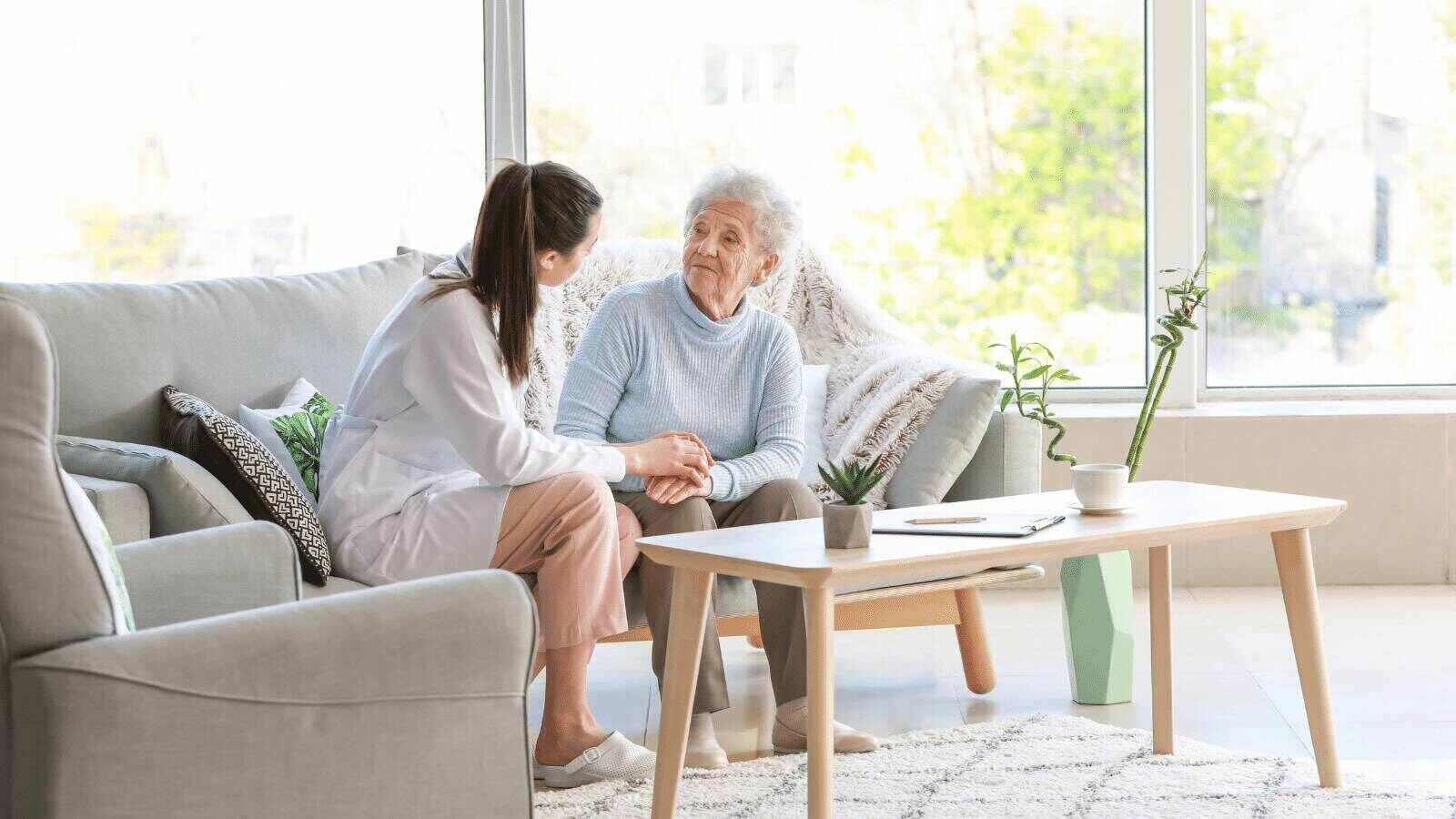 In cooperation with local healthcare providers and subcontractors, Age Well at HomeTM delivers home accessibility modifications, maintenance, regular chore services, and other health and wellbeing services. Age Well at Home offers homeowners the independence to live in their own homes longer into their years with healthcare and homecare support.
Research shows that older adults generally don't want to leave their homes, but aging at home comes with a set of challenges they can't take on alone – especially for low- and moderate-income homeowners. Falls are the leading reason older adults need to leave their homes, and moving in with relatives or into an assisted living community can lead to feelings of dependence or helplessness.
Older Minnesotans are staying at home after 65
With older generations living longer than ever, Age Well at HomeTM is Habitat's response to the growing need for health and safety solutions for aging homeowners in the Twin Cities. Consider these stats:
Eight in 10 Minnesotans older than 65 own their homes, according to the U.S. Census Bureau's Decennial Census and American Community Survey.
By 2060, the number of people in the U.S. aged 65 and older is expected to reach 98.2 million and the number of people aged 85 and older is expected to increase to 19.7 million, according to the Administration on Aging Fact Sheet.
According to a 2016 Wilder Research Study, there are 6,000 extremely low-income older homeowners in the Twin Cities. Those homeowners could benefit from Age Well at Home modifications and supportive services.
The same Wilder study also found that over the next five years, 74% of households who need modifications and repairs will also need home and community-based services, such as chores, personal care, money management, and meal preparation.
How to get involved with Age Well at HomeTM
Currently all referrals for Age Well at Home services come through our healthcare provider partners, Hennepin Healthcare and Allina Health. If you are interested in Age Well at Home services or are a healthcare provider looking to partner with us, contact us today. With your help, we can make living at home safer for older Minnesotans now and for generations to come!
Get more tips for aging in place and learn more about Habitat's Age Well at Home program here.